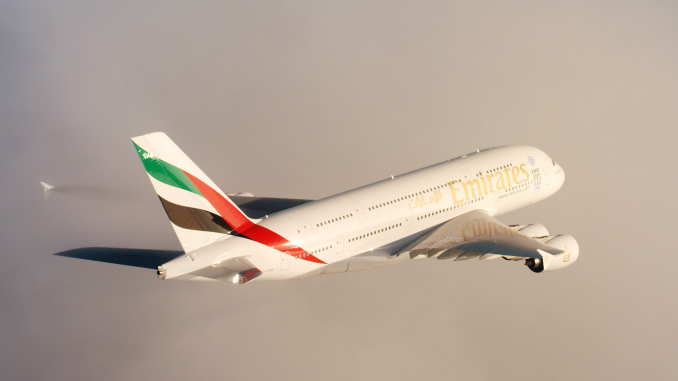 Emirates, the world's largest Airbus A380 Operator announced today it will begin A380 service to Christchurch, New Zealand beginning October 30th which will coincide with the launch of the A380 on its Dubai to Auckland nonstop route.
The airline will be the first to begin regularly-scheduled Airbus A380 flights to Christchurch. Emirates will now fly the Airbus A380 between Dubai and New Zealand five times daily. Emirates currently operates three A380 flights to Auckland from Dubai via Australia (Brisbane, Melbourne, Sydney). The airline will also discontinue its existing Bangkok service on October 29th.
The Schedule
Emirates flight EK412 will depart Dubai at 10:15 am and arrive into Christchurch at 1:5opm the next day after a stop in Sydney. On the return, EK413 will depart Christchurch at 6:45pm and arrive into Dubai at 5:15am the following day after a stop in Sydney.
Emirates flight EK418, the airline's nonstop Dubai to Auckland flight will depart Dubai at 8:55am and arrive into Auckland at 3:55pm the next day. On the return, EK419 will depart Auckland at 4:30pm and arrive into Dubai at 6:45am the following day.
*All times local
Emirates is the only airline offering year-round scheduled A380 services to and from New Zealand.
Tyler has been an aviation enthusiast for as long as he can remember and is currently pursuing a Bachelor's degree in Aviation Administration with a minor in Social Media Marketing from Lewis University in Romeoville, IL. His preferred airline is United and his favorite aircraft is the Boeing 777 and 757. Tyler has his fourth-degree black belt in Taekwondo and is unlikely to be seen without Starbucks in his hand. He is also an avid plane spotter. Tyler always has a smile on his face and his eyes pointed skyward.
Latest posts by Tyler Tashji (see all)