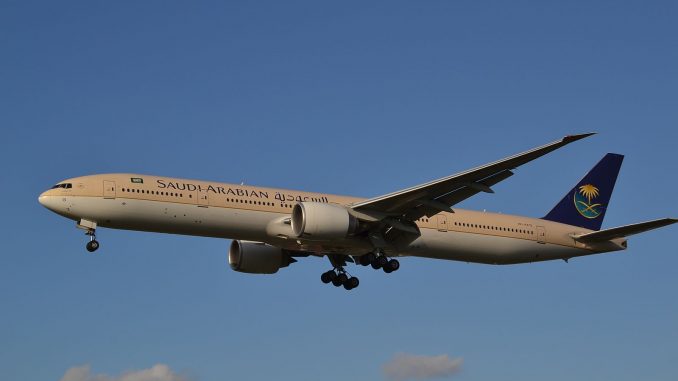 Jeddah based airline, Saudia, has announced a new order for 63 additional aircraft to be added to their fleet as part of a fleet expansion and modernization effort. The Minister of Transport and Saudi Arabian Airlines Chairman of the Board, Mr Sulaiman Alhamdan, announced the approval by Saudia's board of directors. Alhamdan commented on this acquisition approval saying, "The new agreements reinforce the national carrier's strength and raises its operational efficiency. It is my pleasure that while we celebrate our National Day to announce that the national carrier has acquired 63 new aircraft as part of its fleet expansion and modernization plan reflecting the strength of our national economy."
Saudia's Director General Engineer Saleh Aljasser also commented on the new order: "Saudia within two years has signed agreements to acquire 113 aircraft, in line with its fleet renewal and expansion initiative which is part of Saudia's Transformation Program that was launched last year to double in 7 years what has been achieved in 70 years, and includes several other initiatives starting with investment in our people, upgrade operational efficiency and effectiveness, focus on total customer experience, optimize the network and creating distinctive products for our guests. Several of the initiatives have already been executed and some are in the process so that by 2020 we will reach our targets of a fleet of 200 aircraft, 1000 daily flights and 45 million annual passengers."
The airline is due to receive 15 new Boeing 777-300ERs, 13 Boeing 787s, and 35 Airbus A320/A321neo aircraft. The delivery process will begin in 2017, which will also highlight a record for the airline as they will be receiving the highest number of new aircraft in their history. The carrier is still waiting to receive additional B777-300ERs, B787-9s, and A330 aircraft.
Aljasser also added that as part of this fleet renewal for Saudia, they will be taking four Boeing 747-400 aircraft out of service and will start phasing out 15 Embraer E170s and 5 Boeing 777-200 aircraft.
Saudia will also be phasing out early generation A320s. They will be conducting this transition of 28 aircraft over the next two weeks.
This order is a significant milestone for Saudia as they will be offering 5,000 scholarships with these new aircraft orders, which will cover initiatives to train and prepare the airline's national manpower to operate and maintain the brand new fleet of aircraft. Overall, it is a large job creator for the Saudi economy and will continue to drive the airline's national success within the Middle East for generations to come.
James is a passionate AvGeek who has been actively spotting for years. James has been an Aviation Enthusiast for 7 years and has a fond likening to Concorde! James hopes to grow in the aviation industry with journalism being his primary focus.
Latest posts by James Field (see all)