Virgin Atlantic has always been strong with long-haul service to holiday destinations from the United Kingdom. However, the carrier has never had much of a domestic presence. Virgin once had services to Dublin early in their history and some intra-European service, however none of these routes were domestic. In 2012, Richard Branson and Virgin Atlantic received the opportunity for the domestic service that they had long desired.
In 2012, British Airways purchased rival airline British Midland. As part of the deal, the EU competition commission ruled that British Airways would have to give up 14 slots at London Heathrow, 12 of which were set aside for domestic use. After a battle with Aer Lingus, Virgin Atlantic won the bid to purchase the slots for domestic use. To operate their new domestic service, subsidiary Virgin Atlantic Little Red was created. The service would be operated on a wet-lease with Aer Lingus using Airbus A320 aircraft.
Service started on March 31st, 2013 between Manchester and London. There would be four daily flights between Manchester and Heathrow, six daily flights between Edinburgh and Heathrow, and three daily flights between Aberdeen and Heathrow. Branson envisioned that passengers would use Little Red to connect to Virgin's large long haul network at Heathrow. However, this would prove not to be the case.
Within the first six months of operation, the carrier carried 250,000 passengers, however many passengers used the flights as domestic flights rather than connecting flights which caused flights to leave with extremely low load factors. The Civil Aviation Authority released figures showing the average load factor at 37.6%, the lowest in aviation at the time. This caused heavy criticism from British Airways leader Willie Walsh.
At one point, the Virgin Group claimed Little Red was costing the airline three million pounds a week. Initially the group claimed that the losses would be recouped with the long-haul operation. However, with every loss making operation, Virgin announced in October of 2014 that Little Red would cease operation in September of 2015. Many issues were blamed for the closure, mostly British Airways dominance in the domestic market at Heathrow and low cost competition at London's other airports. Flights to Manchester were ended in March 2015, with Edinburgh and Aberdeen ending on September 26th, 2015. After service ended, Aer Lingus returned the aircraft to their own service and British Airways was given back nine of the 12 slots. The remaining three were kept by Virgin and ended up being leased out to other carriers. Today, the demise of the short lived Little Red has given British Airways a monopoly on the domestic market at Heathrow.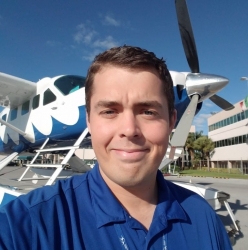 Daniel has always had aviation in his life; from moving to the United States when he was two, to family vacations across the U.S., and back to his native England. He currently resides in South Florida and attends Nova Southeastern University, studying Human Factors in Aviation. Daniel has his Commercial Certificate for both land and sea, and hopes to one day join the major airlines.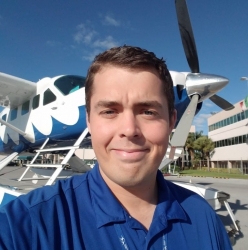 Latest posts by Daniel Morley (see all)