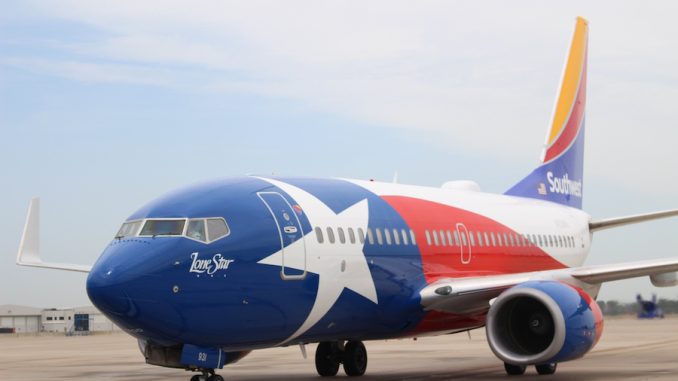 October 19th marked the 99th anniversary of the opening of one of the most controversial and most heartfelt airports in the United States, Dallas Love Field. The airport has grown from an army base to the headquarters of one of the United States' largest airlines. In between, it has seen its share of ups and downs, and controversy.
The airfield opened on October 19, 1917 as Love Field, named after Moss L. Love, who was tragically killed in a training flight in 1913. The airfields purpose was to train U.S. Army pilots for World War I. The base had accommodations for 1,000 personnel and was used to train new pilots on basic flying skills. After the end of World War I, the field was used as a storage facility for surplus aircraft. But in 1923, due to budget cuts, the army decided to close Love Field. Facilities on the field were dismantled and the vacant land was sold to local farmers.
In 1927, the city of Dallas decided to purchase Love Field and utilize it for civilian use. Paved runways were introduced in 1932 and airline service grew. In early 1939, the field saw approximately 20 departures a day from three different airlines. With the onset of World War II, the U.S. military, rebuilt training facilities for new pilots at Love Field. In 1943, a new north to south runway was built, as well as a crosswind runway. Similar to the end of World War I, the U.S. Air Force closed their facilities at the end of World War II  and returned the facility to full civilian use.
The airport's popularity grew along with the expansion of the city of Dallas in post-war America. American and Braniff became the largest carriers at the Dallas airport. In 1953, Ft. Worth opened the airfield which would become Greater Southwest International Airport. The city opened the airport to compete for passengers with Love Field, after the city of Dallas refused to negotiate with Ft. Worth for a joint airport. However, the opening of this new airport seemed to have little effect on Love Field. By the end of the 50s, the field saw approximately 164 departures.
Love Field continued to grow throughout the 1960s, boosted by both American and Braniff's large presence. The FAA gave the cities of Dallas and Ft. Worth an ultimatum in 1966. Tired of funding both Love Field and Greater Southwest International, the FAA gave the cities six months to create a plan to create a joint airport. This new airport would become Dallas/Ft. Worth International Airport. In order to promote service to this new airport, both cities agreed to limit service to their individual airports. Ft. Worth ended up closing Greater Southwest International in 1964 due to the location of the runway on the approach to DFW.
This plan would of worked out well if it weren't for a little Dallas based startup known as Southwest Airlines. Southwest's business model relies on quick turns at airports near business centers of cities. DFW was at least 45 minutes from downtown Dallas. Southwest sued for their right to use Love Field and won. When DFW opened in 1974, Southwest became the only carrier at Love Field. The growing airline continued their intrastate model until deregulation in 1979, when the carrier announced plans to serve cities outside of Texas from Love Field. This angered the City of Ft. Worth, and created what would be known as the Wright Amendment which restricted flights from Love Field to the neighboring states on aircraft with more than 56 seats.
This amendment would limit Southwest's growth at Love Field. They created work-arounds for passengers, even though tickets to outside states were also banned with the law. Throughout the 1980s and 1990s, new carriers attempted service to Love Field, however these attempts proved to be unsuccessful. Southwest's growth and popularity caused the airport to expand facilities throughout the coming years to accommodate future expected growth. With stagnant growth and limited opportunity, Southwest announced their open opposition to the Wright Amendment in 2004. Progress slowed and Missouri was added to the list of exempt states by the end of the year, despite Southwest's demand for a full repeal
American offered service to Love Field to cities in the Wright Zone and added service to Chicago using American Eagle regional jets. However, American experienced little success with Love Field service. In 2006, American, Ft. Worth, and DFW announced their desire for the full repeal of the Wright Amendment, with certain restrictions in place. These included, new flights couldn't start until 2014, the terminal would be limited to 20 gates, and that ticketing could begin immediately. Southwest rejoiced and once the law was repealed in October, began seeking approval for one-stop flights from Love Field to 25 destinations. With Southwest's expansion imminent with the repeal of the Wright Amendment, a plan was made to modernize the airport in 2009, including the creation of a new 20-gate concourse.
On October 13th, 2014, Southwest began service from Love Field to Baltimore, Denver, Orlando, Las Vegas, Washington-National, and Chicago. This was the first round of major expansion for Southwest at Love Field. As part of the merger between American and US Airways, American had to give up their two gates. The DOJ ruled the gates would be given to Virgin America, however this caused Delta to lose their gates at Love Field. Delta sued for their right to use these gates, which is still pending.
Today, Love Field is still a shell of the days of Braniff and their 747 service. Service is operated by Delta, Southwest, and Virgin America, with service to 31 states and 56 cities. With 99 years of operation, Love Field has seen everything from early military aircraft to Boeing 747s to the Boeing 737s that are a commonality today. With restrictions now fully lifted, the future looks brighter, and busier for Love Field as Southwest continues its massive growth effort.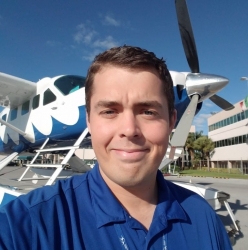 Daniel has always had aviation in his life; from moving to the United States when he was two, to family vacations across the U.S., and back to his native England. He currently resides in South Florida and attends Nova Southeastern University, studying Human Factors in Aviation. Daniel has his Commercial Certificate for both land and sea, and hopes to one day join the major airlines.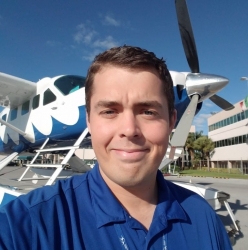 Latest posts by Daniel Morley (see all)