Hawaiian Airlines, in collaboration with Walt Disney Studios, recently released one of three Airbus A330s decorated with imagery from Disney's soon-to be released film "Moana." The design of the airplane features the four main characters of the movie painted on the fuselage of the aircraft. 
Peter Ingram, Chief Operating Officer of the airline, said, "At Hawaiian Airlines, we are modern navigators, carrying guests across vast oceans to experience the unparalleled beauty of our home and richness of our culture." He continues, "In important ways, Moana's voyage of discovery parallels that of our guests' own travel adventures, and we're pleased to work with Disney to take this wonderful story to the skies."

Next month, Hawaiian reveals the liveries for the other two A330 aircraft, which will depict the characters interacting with the aircraft in different ways. This artwork, created in collaboration with Walt Disney Studios and Hawaiian's team, "re-imagines each aircraft as a modern-day voyaging canoe, flying Moana, Maui, and their friends to new and exciting destinations." To complement the exterior of the airplanes, the overhead bins of the cabin are also to be decorated with artwork and characters from the film.
The three aircraft are planned to fly Hawaiian's regularly scheduled US domestic routes. They will also travel to various international destinations, including Australia, New Zealand, and Japan. Guests travelling on Hawaiian will be treated to special in-flight entertainment videos, including an exclusive welcome video inspired by the film. The airline will also be offering co-branded, limited edition products ranging from blankets to apparel. These items will be available for purchase inflight as well as online. 
Creating fun-themed aircraft is another way for airlines to draw customers and keep loyalty. This trend has significantly increased in recent years, from EVA Air's Hello Kitty livery to ANA's Star Wars jets.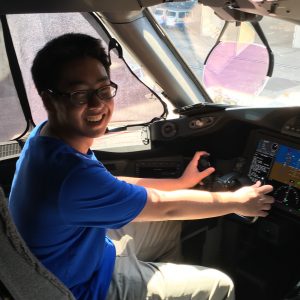 Ever since he made his first trip on a Boeing 747 in 2005, Samuel has been an AvGeek at heart. He is a dedicated United (ex-Continental) loyalist and frequent flier who attempts to live by Continental's slogan, "Work Hard, Fly Right." He has a huge love for the Boeing 777 along with any other Boeing wide body aircraft. Samuel is an avid collector of all types of airplane memorabilia ranging from model airplanes to in-flight magazines. In his free time, Samuel enjoys playing guitar and piano, and he is constantly on various airline websites scanning for any breaking news.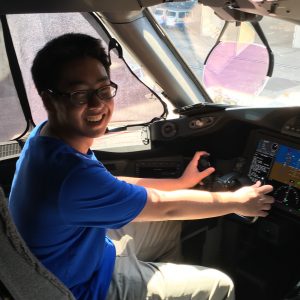 Latest posts by Samuel Chen (see all)