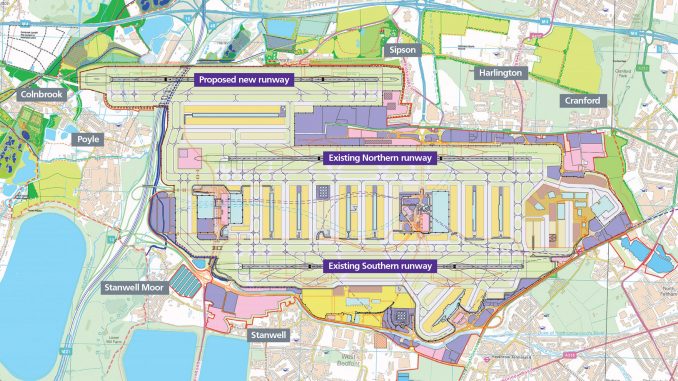 For the first time in 60 years, Her Majesty's Government of the United Kingdom has finally made a decision on which airport will be expanded. Announced earlier today by Department for Transport Minister, Chris Grayling, stated that the government has chosen the option to add a third runway at Heathrow Airport. The decision by the government follows years of debate, political involvement, protests by green groups and squandering by those in charge.
What was announced today?
Department of Transport Minister Chris Grayling said today, "The step that government is taking today is truly momentous. I am proud that after years of discussion and delay this government is taking decisive action to secure the UK's place in the global aviation market – securing jobs and business opportunities for the next decade and beyond."
He continued, "A new runway at Heathrow will improve connectivity in the UK itself and crucially boost our connections with the rest of the world, supporting exports, trade and job opportunities. This isn't just a great deal for business, it's a great deal for passengers who will also benefit from access to more airlines, destinations, and flights.
"This is an important issue for the whole country. That is why the government's preferred scheme will be subject to full and fair public consultation. Of course it is also hugely important for those living near the airport. That is why we have made clear that expansion will only be allowed to proceed on the basis of a world-class package of compensation and mitigation worth up to £2.6 billion, including community support, insulation, and respite from noise – balancing the benefits and the impacts of expansion."
How has Heathrow responded to today's announcement?
A Heathrow spokesperson said:
"We welcome the news that Heathrow is Government's preferred site for a new runway and look forward to hearing the full details later from the Transport Secretary.
"Expansion of Heathrow is the only option that will connect all of the UK to global growth, helping to build a stronger and fairer economy.
"We await the full details, but Heathrow stands ready to work with Government, businesses, airlines and our local communities to deliver an airport that is fair, affordable and secures the benefits of expansion for the whole of the UK."
To put it all together, below are some of the major questions and answers that summarize why this decision is so important for the UK, and the specifics on how it could all come together.
Background on the UK Airport Expansion
The need for expansion of airports in the UK can be traced back to the 1950s, where the UK looked into how to expand the capacity of its airport system with growing air travel demand. In 1968 a commission, the Third London Airport Commission, concluded a third airport should be developed in Buckinghamshire, northwest of the capital. However, the Government took a different view and passed through an Act of Parliament an act to build a new airport in the Thames Estuary. No need to check Google Maps, as there isn't one there. This is because the project was canceled in 1974 following the 1973 oil crisis. This lead to an existing airport at Stansted being developed as London's third airport, aiming to help relieve the anticipated excessive congestion at Gatwick and Heathrow in the future.
Due to the growth at Heathrow Airport, and it being the only hub airport in the UK, it became increasingly hard to find solutions to address the shortage of airport capacity with all other airports operating on a point-to-point system. To boost Gatwick, the Traffic Distribution Rules were implemented in 1978, which effectively encouraged British Airways to operate out of Gatwick as a second hub, as seen today.
Since then, political parties have treated the subject as a no-go area. Past proposals made by either a Conservative or Labour Government were met with the opposite party blocking any proposal, making them appealing to voters in the marginal constituencies located near and around the airports in question.
For instance, the Labour Government in 2003 began parliamentary proceedings to expand Heathrow airport. However, the proposal was delayed for 6-7 years and was eventually met with opposition by the Conservative Party who were looking to gain political points for the 2010 General Election.
This inability to expand the UK airport infrastructure has caused its status as a global hub to decline in terms of passenger numbers and aircraft movements. Over the years nearby airports such as Frankfurt, Amsterdam-Schiphol (who sends a cake to Heathrow air traffic controllers every time a decision is delayed), and Paris-Charles De Gaulle have all added additional runway capacity, allowing for extra airlines and routes to operate, while Heathrow can offer neither.
In 2010, the Coalition Government, which is, made up of Conservative and Liberal Democrats, announced no new runway would be added to UK airports until all potential sites were looked into.
The Airports Commission
To remove any political involvement in the consultation of the sites, an independent commission was set up in 2012 by then Prime Minister David Cameron. The Airports Commission, led by economist Sir Howard Davies, was given the task to find how the UK can "maintain its status as an international hub for aviation and immediate actions to improve the use of existing runway capacity in the next 5 years." In 2013, Sir Howard spoke of how any additional capacity would need to happen in the Southeast of England. He ruled out any potential regional airport expansion stating that whilst they have an important role of play in the UK's airports system, they would be unable to provide the capacity needed in the Southeast.
In July 2015 the commission released its final report, and although laying out three potential options for airport capacity, the Commission "unanimously concluded that the proposal for a new Northwest Runway at Heathrow Airport, in combination with the significant package of measures to address its environmental and community impacts described below, presents the strongest case."
The Commission highlighted that a northwest runway with a new sixth terminal would cost around £18.6 billion; £4 billion higher than what Heathrow claimed. Following the United Kingdoms' decision to exit the European Union, Sir Howard spoke recently, stating that the case for expansion at Heathrow is now 'overwhelming.'
Davies said: "The arguments for making a decision now, and for Heathrow, have strengthened in recent months. Overseas, the lack of a decision is seen as a symbol of Britain's inability to decide on its future as a trading nation. That may well be to overstate the case, but it is the way overseas businesses and governments view it. And the need for a clear strategic direction is more important since the referendum result. The rhetoric about becoming a European Singapore with a 'blue water' trading focus seems empty if we cannot connect to the new markets we wish to serve."
Which three options were originally on the table?
A third runway at Heathrow Airport, a new runway at Gatwick Airport, or to extend an existing runway at Heathrow.
Extending an existing runway at Heathrow? How would that have worked?
By laying some extra asphalt west of the northern runway – bridged over the M25 motorway – and then dividing it in two, with a central buffer zone, would create two in-line runways allowing aircraft to simultaneously land on one and take off on the other. The current northern runway (09L/27R) is 3,902m (12,802ft) in length, this proposal would see the runway extended to 6,550m (21489ft).
Has Gatwick given up following the report?
No. The airport has consistently said that the attempts to expand Heathrow had repeatedly failed to make progress and in their eyes, Gatwick represented the best option. "Gatwick offers an end to this debate by providing a deliverable solution for balanced economic growth across the UK. With all the economic benefits at a fraction of the impacts, it is the obvious solution," said Gatwick's Chief Executive, Stewart Wingate.
According to the website leading the campaign to expand the South London airport, "Gatwick's plan is 100% privately financed, offers a fair deal for those most impacted, and supports growth across all regions of the country. We can deliver the runway that Britain needs."
Since the announcement today the south London airport still expect to be given the go-ahead to add another runway to its airport in the future. Grayling said: "I know this will be disappointing to them but Gatwick remains a really important part of our transport system and will continue being so."
How has this decision been made?
In "difficult" circumstances according to Chris Grayling. Speaking earlier in the week the Transport Minister said, "All three options for expansion were still in play. Genuinely it's going to be a decision on Tuesday and it's a difficult one because all three of these are well-crafted proposals and any one of them could bring benefits to the UK."
What happens now?
Funnily enough, although a decision has now been made, more consultations and administration must take place before a spade (or two) enters the earth to begin digging up part of West London.
The Prime Minister of the United Kingdom, Theresa May, said last Wednesday that following the announcement of the expansion of Heathrow airport a formal process will be undertaken. Once the government has identified its preferred option of a site, that will go to a statutory consultation, the results of this will be brought forward to an Airports National Planning statement which the Houses of Parliament will vote for. In total, it could take up to a year before everything is put in place to allow that spade to start digging.
It is to be expected that activists groups and legal cases will be brought forward by those who could be affected by the decision. Known opposers to the decision include political parties such as the Liberal Democrats and the Green Party. Activist groups such as Plane Stupid  (who successfully gained access to the northern runway at Heathrow by cutting a hole in the metal perimeter fence of the airport at 3.30 a.m. and occupied the airport's north runway for 6 hours) will, without doubt, hold protests to the decision, although one thinks not on the same level as before.
What benefits will this bring to Heathrow?
Economic benefits to passengers and the wider economy worth up to £61 billion over 60 years.
Lower fares relative to no expansion, fewer delays, better connections to destinations including to Asia and South America.
Up to 77,000 additional local jobs created by 2030.
Heathrow has committed to 5,000 new apprenticeships by 2030.
An extra 16 million long-haul passenger seats in 2040.
A six-and-a-half hour ban on scheduled night flights will be introduced for the first time at Heathrow.
What happens to the people living where the new runway will be built?
People with homes subject to compulsory purchase receiving 125% of full market value for their homes, plus stamp duty, legal fees and moving costs.
A package of over £700 million of noise insulation for homes.
£40 million to insulate and ventilate schools and other community buildings.
A mitigation package for the local community most affected by expansion worth up to £2.6 billion.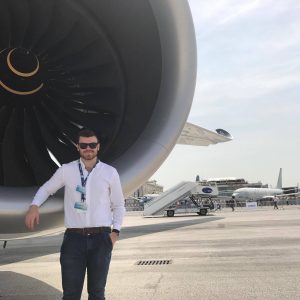 James is a keen aviation enthusiast from the United Kingdom. He has been flying since the age of 13 and today, aged 23, flies the Airbus A319/320 series for one of Europe's largest airlines.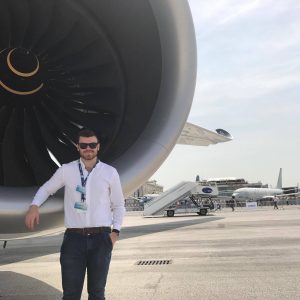 Latest posts by James Dinsdale (see all)