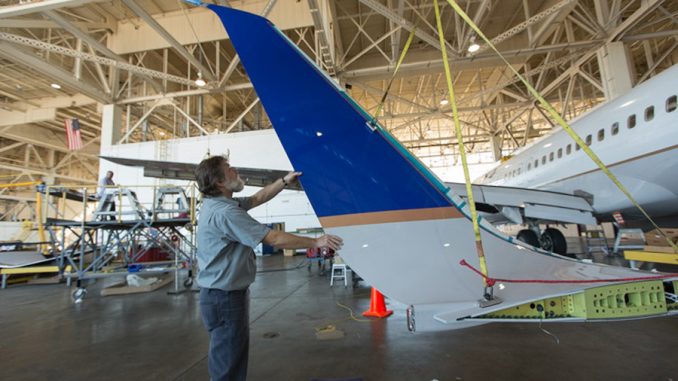 Scimitar winglets are expected to be making an appearance on United's 757 fleet. The project, which is expected to commence in January, follows United's swift adoption of the technology on its current fleet of Boeing 737-700/800/900 aircraft.
The airline will be the first US carrier to outfit these new winglets on the 757 fleet. United currently operates the 757s on various routes, primarily out of Washington Dulles, Newark Liberty, and Chicago O'Hare. United also utilizes the 757-200 on its Premium Service flights from Newark to San Francisco and Los Angeles.
No word yet on the future of United's fleet of Boeing 757-300s, which were inherited from ATA and Continental. These variants of the 757 are already fitted with blended winglets. 
United's fleet upgrades are expected to start with ship number 103 in January, with ship numbers 101 and 102 to follow. 
The winglets will be installed by Aviation Partners Boeing.
This post was originally published on IGF Travel Channel, an AirlineGeeks.com partner.
AirlineGeeks.com began in February, 2013 as a one-man (er… teenager, rather) show. Since then, we've grown to have 20 active team members, and yes, we're still growing. Some of us are looking to work in the aviation industry as professionals when we grow older. Some of us are still trying to decide what we want to do. That's okay though, because we're all here for the same reason: we love the airlines. We're the youngest team of airline industry journalists out there.
Latest posts by AirlineGeeks.com Staff (see all)