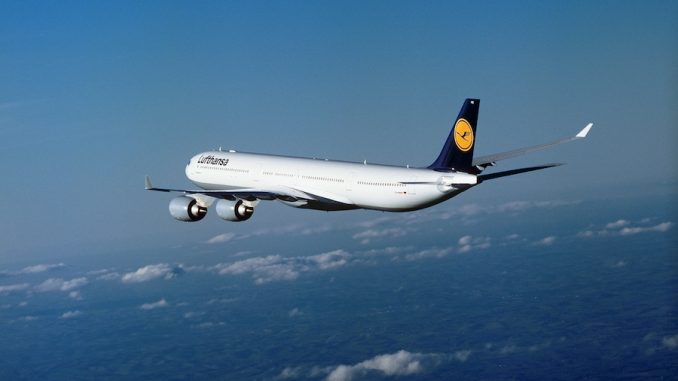 As a new air traffic control system that reduces delays, saves fuel, and decreases CO2 emissions, iCAS offers opportunity for the improvement of civil as well as military air traffic control. This Thursday, the German air traffic control, Deutsche Flugsicherung (DFS), the Dutch air traffic control, Luchtverkeersleiding Nederland (LVNL), and the innovation company INDRA signed a contract to develop a new state of the art air traffic system named iCAS. By introducing iCAS, a big step is made towards a unified European sky.
The goal of a single European airspace management is to move away from the previous national borders that limit airspaces, to the use of functional airspace blocks, the boundaries of which will be designed to maximize the efficiency of the airspace. Within the airspace, air traffic management continues to have safety as its primary objective.
Michiel van Dorst, LVNL CEO said,"With the air traffic control system iCAS, we're building a new, innovative way of European airspace management, which will make future flying safer and more efficient in every way."
The new system has been purchased in Dutch and German co-ownership, lowering the development and maintenance costs for both countries significantly. The Netherlands and Germany have successfully been granted a European subsidy worth €40 million Euro. The Dutch government is supporting the procurement by a financial loan construction. The English, Spanish, Norwegian, Polish, and Lithuanian air traffic control companies will work with the most prominent components of the iCAS system eventually.
For the development and testing of iCAS, a new building will be constructed. This building will carry the name The Annex and will be situated across from LVNL's capital office on Schiphol-East business park. The iCAS traffic management system will be built and tested at this location. After extensive testing, it should be able to run alongside the currently operational system belonging to LVNL and DFS. After a successful introduction, the system will be moved over to the main operations rooms. The Annex will then be used as a backup facility, and as a training facility for military and civil air traffic controllers. By the end of 2017, both civil and military air traffic controllers will control the skies up to 26,000 feet from a single location at Schiphol-East.
AirlineGeeks.com began in February, 2013 as a one-man (er… teenager, rather) show. Since then, we've grown to have 20 active team members, and yes, we're still growing. Some of us are looking to work in the aviation industry as professionals when we grow older. Some of us are still trying to decide what we want to do. That's okay though, because we're all here for the same reason: we love the airlines. We're the youngest team of airline industry journalists out there.
Latest posts by AirlineGeeks.com Staff (see all)