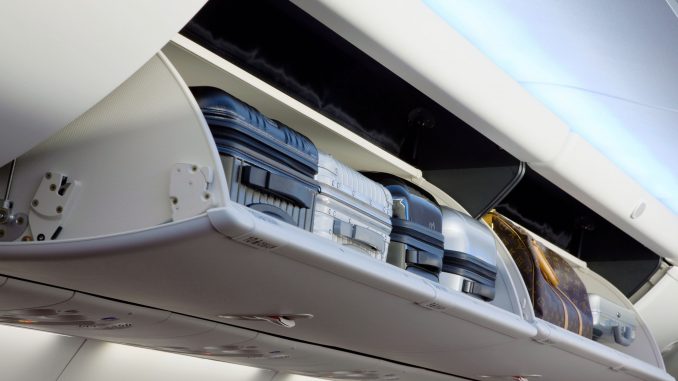 Over the past few days, many news outlets have run stories with an attention grabbing headline such as "United is now charging for overhead bins" – or some variation of the sort. Even some bloggers have picked up the story and the news has gone viral in some regards.
However, not only is this not true, it is irresponsible journalism.
United CEO Oscar Munoz recently announced the introduction of their new "Basic Economy" fare. This new fare class is designed to propel United into the no frills/low fares market, which is dominated currently by airlines such as Spirit, Allegiant, and Frontier, and to a lesser extent jetBlue and Southwest.
United has realized that, to some passengers, the emphasis is on "getting there" rather than airline loyalty and United will count on those passengers to help fill seats, as it embarks on large scale domestic network growth.
As these passengers tend to book the lowest fare they can find, Basic Economy is poised to be a win-win for both the airline and passengers, allowing the carrier to compete with the Low Cost Carriers (LCCs) while letting passengers save on airfare, while taking advantage of one of the largest route networks in the world.
In a statement to Gizmodo, a United spokesperson responded to the headlines adding, "We are not implementing additional restrictions on our customers, or taking anything away from them. United has announced a brand new fare called Basic Economy that is an additional option for customers and that will be cheaper than our regular Economy fares. For customers that are interested in bringing a carryon, our regular Economy fare will still be available. Furthermore, customers who purchase a Basic Economy fare with their Chase MileagePlus credit card will still receive priority boarding in group 2, and will be able to bring a carryon bag to stow in the overhead bins."
However, this fare does come with restrictions. Passengers will not be allowed to select their seat assignments ahead of check in, which creates the potential for passengers flying together to be seated separately, however upon booking, the airline will require passengers to acknowledge this. Additionally, according to United's website, the new baggage policy for the Basic Economy fare class is as follows:
"You're allowed to bring a small personal item on board, such as a shoulder bag, backpack, laptop bag or other small item that is 9 inches x 10 inches x 17 inches (22 cm x 25 cm x 43 cm) or less. Full-size carry-on bags are not allowed unless you're a Premier member, a primary cardmember of a qualifying MileagePlus credit card, or a Star Alliance Gold member. Basic Economy fares have the same checked baggage policies as regular Economy tickets."
Furthermore, United has not changed their baggage policy for passengers who have purchased a ticket in the regular economy fare class, which means passengers who purchase those tickets should expect to see an unchanged flying experience from what is currently offered.
The airline is not rolling out a separate fee for the use of overhead bin space for regular fare passengers, so therefore to suggest that the airline is now charging for bin space is false.
This story was originally published by our partners at IGF Travel Channel 
Our guest authors are contributors to AirlineGeeks.com who like to write, but don't necessarily have the time to be a full-time writer. Want to be a guest writer? Contact
[email protected]
for more information.
Want to join the team full time? Look for more information at the very bottom of the website.
Latest posts by Guest Author (see all)