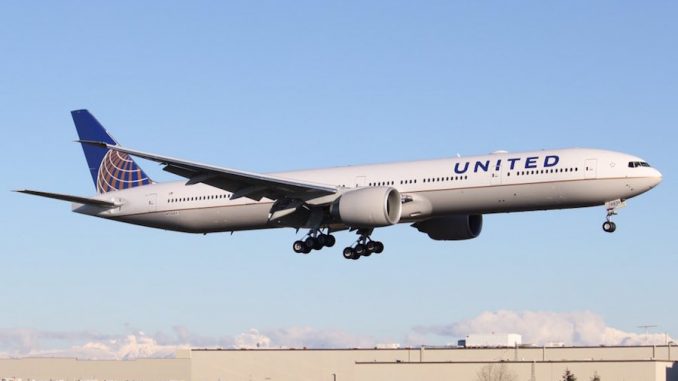 Today, Chicago-based United Airlines took delivery of their first Boeing 777-300ER. This new aircraft features the airline's new Polaris seats, which offer greater amenities and increased passenger comfort.
This aircraft is the first of 14 777-300ERs that United expects to enter service in 2017.
The first 777-300ER is registered as N2331U (MSN 62642) and is scheduled to ferry from Boeing's manufacturing facility in Everett, WA to United's hub in San Francisco.
The airplane is scheduled to depart at 2:00 p.m. PST with a scheduled arrival at approximately 4:05 p.m. PST as flight 2190.
The new aircraft is slated to fly between Newark and San Francisco from Feb. 16 to May 4 on a six day per week basis. The airline is expected to begin international service with the new airplane between San Francisco and Hong Kong on March 25,
United is taking delivery of their new extended 777s at a fast rate. The second aircraft (N2332U) has already completed its C1 (Customer) flight and is expected to be delivered in the near future.
Ryan founded AirlineGeeks.com back in February 2013 (actually, it was called Aviation Official, but we've changed a bit since then). From being on the yoke of a Piper Navajo, to visiting about Delta's operations center in Atlanta, Ryan has done it all. in 2016, along with American Airlines, Ryan masterminded AAviationDay at more than 10 locations around the world. The smell of jet fumes in the morning along with the countless number of passionate airline employees keep him enthralled in the industry, always seeking more. You can find him helping out travelers at Reagan National Airport near Washington, D.C. when he's not doing something for AirlineGeeks.
Latest posts by Ryan Ewing (see all)