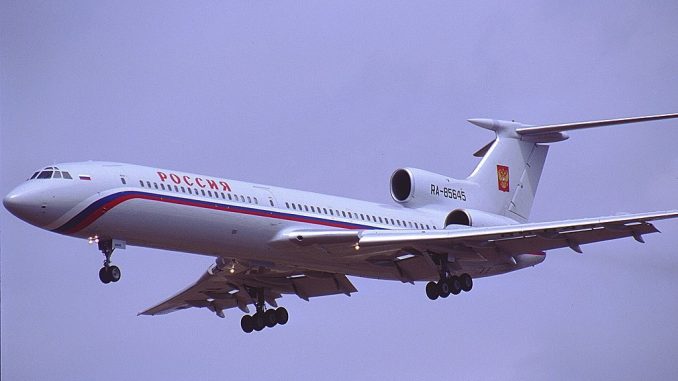 The Russian Ministry of Defense has announced the grounding of all Tupolev Tu-154 aircraft following the recovery of one of the black boxes from a Christmas Day accident involving a Russian military TU-154, Russia's Interfax news agency reported Tuesday.
The airplanes are expected to be out of commission until the investigation into the cause of the accident on Dec 25, which killed all 92 people onboard, including the famed Red Army Choir, is completed. There is no timeline for the investigation, though various news outlets are reporting both black boxes have been located, and one has been recovered.
Investigators have said they are looking into four causes that are likely suspects in the crash: technical failure, defective fuel, an object in the engine and pilot error. A large percentage of Tu-154 accidents have been caused by human factors, but the only cause investigators have ruled out in the most recent crash is terrorism.
The Tu-154 has been involved in 17 "major incidents" since 2000, which combined have resulted in over 800 fatalities, including a crash in 2010 that killed then-Polish President Lech Kaczynski. Its safety record is considered "average," with 110 major incidents since its inception in the early 1970s.
Currently, three airlines and three different governments use the plane, with North Korea's Air Koryo, Belarus's Belavia and Russia's ALROSA being the only commercial airlines to operate the aircraft, utilizing a total of nine planes between them. Russia, China, and Kazakhstan use the Tu-154 for government or military use. Forty-nine aircraft are still in service across the world.
While the aircraft was a staple of many European, African and Asian fleets for decades, the Tu-154 never gained a foothold in the U.S. owing to a multitude of reasons ranging from governmental restrictions to competition from Boeing and Airbus.
The Tu-154, however, does have numerous qualities that made it an attractive choice to serve as the workhorse for numerous airlines. It has a cruising speed of 606 mph, making it one of the fastest civilian aircraft in the skies. It is also capable of operating off unpaved and gravel runways and at other airports with limited facilities, making it a good way for Russian airlines to serve the northern and western regions of Russia, where other aircraft generally had not been able to operate.
The vast majority of Tu-154s are based in Russia, and with the most recent grounding of the aircraft, a plane whose numbers are already dwindling gets closer to the extinction. If the cause of the Christmas Day crash is determined to be related to a flaw with the Russian-made jet, its life could quickly be coming to a close.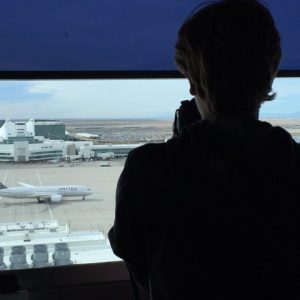 When he was just six months old, Parker took his first flight. From that point, he was destined to love aviation. His mom worked for Southwest Airlines much of his family have been frequent flyers on American Airlines for years, just as Parker is now. In 2015, Parker, inspired by aviation accounts on Instagram, decided to create an account of his own, and he hasn't stopped spotting since. On top of that, Parker has been writing for his school paper since his freshman year and has been writing and doing photography work for AirlineGeeks since August 2016.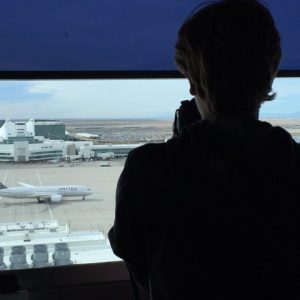 Latest posts by Parker Davis (see all)