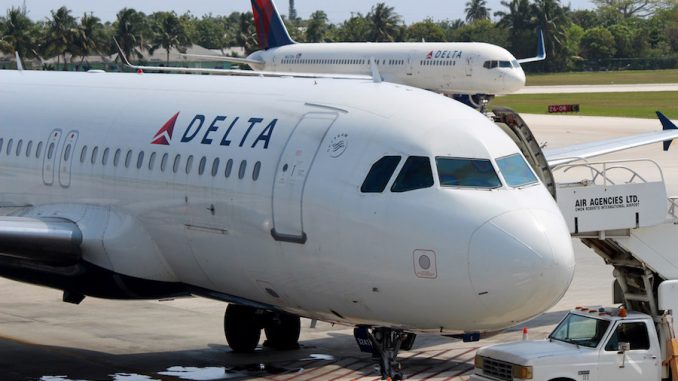 For a short period of time, Delta has increased their capacity to Caribbean leisure destinations through aircraft changes and additional flights. The accommodations will remain in effect until Jan. 7, 2017.
"We are constantly reworking our capacity to best respond to our customers' travel needs," said Jose Pepe Zapata, General Manager, Central America and the Carribean for Delta. "But it's not just about offering more seats – our customers expect punctual flights to and from their destinations and a worry-free travel experience from the very beginning of their journey. That's why we strive to offer industry-leading reliability and better service during every stage of travel."
The airline has upgraded the aircraft on the route from Atlanta to Aruba to a 767-400. The route typically is operated by a 757-200. Also, Delta has added one additional flight from JFK to Nassau, for a total of two daily flights, and also an additional flight from Atlanta to Montego Bay, which totals to five daily flights.
Delta currently serves 26 destinations in the Caribbean. According to the airline, increasing capacity to Caribbean leisure destinations is a yearly trend, as the region tends to be a preferred vacation spot for US tourists during the holiday season.
Recently, the region as a whole has experienced a boost in tourism. Delta, among with numerous other airlines, has been able to launch service to Havana from various US cities for the first time in 55 years.
Ashley is currently a senior in high school and plans on pursuing a career in aviation or journalism. Her favorite airplanes include the Boeing 777, 737MAX, and Airbus A350. She enjoys taking flights on various airlines to different airports and planespotting at her local airports.
Latest posts by Ashley Magoon (see all)