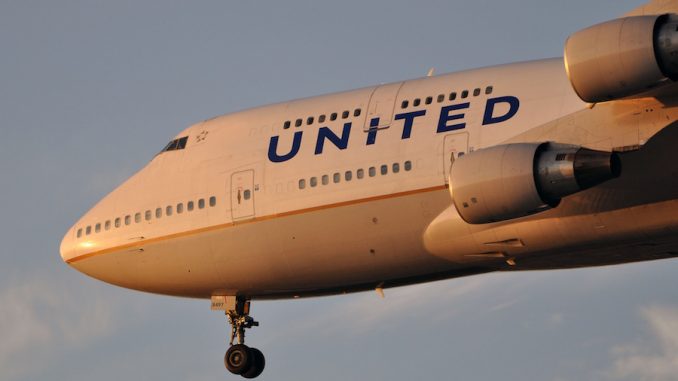 United has tentatively set their final scheduled 747 operation with the update of the airline's Winter 2017/2018 service schedule, per Routesonline.com.
As of now, the final flight will depart San Francisco on Oct. 28, 2017 at 10:25 am, bound for Seoul Incheon, reaching its destination on Oct. 29 at 3:15 pm local time. However, any aspect of the scheduled final flight is subject to change and has not been officially declared by United.
UNITED tentatively schedules last 747-400 service on 29OCT17, Seoul to San Francisco. Further changes possible.

— airlineroute (@Airlineroute) January 21, 2017
The last flight is only preliminary, according to Routesonline, due to a discrepancy on the San Francisco – Taipei route on Oct. 27-29, 2017. After the final regularly scheduled flight, the airline is expected to operate the aircraft on domestic celebratory routes.
In a statement from March 2016, the airline initially was set to retire their 747s in 2018. However, United has expedited the 747 retirement to the fourth quarter of 2017. Currently, the airline has 18 747 aircraft in their fleet. This number has declined from 20, as N179UA was retired on Jan. 14, 2017, and N197UA on Jan. 20, 2017. Both aircraft were retired in Victorville, CA.
Though the 747 is an extremely iconic aircraft, airlines are finding it harder to justify its operation, as there are numerous more efficient and cost effective aircraft available, such as the Boeing 777 and Airbus A350XWB. As of now, United will be one of the last US carriers to operate the 747 along with Delta.
According to Routesonline, United 747 routes will likely be replaced with the airline's new 777-300ER, pending deliveries, with the exception of the San Francisco to Shanghai route, which will be replaced with the Boeing 787-9 Dreamliner.
In addition, the airline's seasonal San Francisco to London route is scheduled until Oct. 27, 2017.
The carrier has already taken delivery of two Boeing 777-300ERs, which will serve as a replacement on a handful of routes previously operated by the 747, including San Francisco to Hong Kong.
Stay with AirlineGeeks for up-to-date information as we follow the retirement of the US' 747-400 passenger fleet. 
Ashley is currently a senior in high school and plans on pursuing a career in aviation or journalism. Her favorite airplanes include the Boeing 777, 737MAX, and Airbus A350. She enjoys taking flights on various airlines to different airports and planespotting at her local airports.
Latest posts by Ashley Magoon (see all)