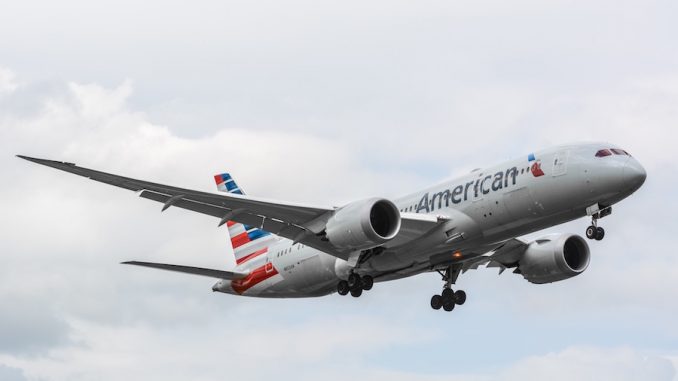 As of Jan. 30, 2017, American Airlines Senior Vice President, International and Cargo, Art Torno, announced his retirement date for April following 38 years of working with the company.
"During Art's long career with American, he has helped establish the airline as a leading international carrier. His leadership and vision have been instrumental in supporting our people and strengthening our presence around the world," said Chairman and CEO Doug Parker, American Airlines. "American Airlines is a better place because of Art Torno, and all of us who have worked with him are better people. We wish him the best in his well-deserved retirement."
Initially joining the airline as a flight attendant in 1979, Torno has held numerous leadership positions within the company since then, including Vice President, New York; Vice President, Caribbean and Latin America Operations; Vice President, Miami; Senior Vice President, Mexico, the Caribbean and Latin America; and finally, his current position.
Looking ahead, Jim Butler will take over as Senior Vice President, International and Cargo. Butler, who has served American Airlines for 21 years, will transition from his most recent position as President of American Airlines Cargo. According to the airline, in this position, he successfully led the cargo integration process, allowing it to become the first operation to merge completely at American.
"As the leader of American Airlines Cargo, Jim understands the importance and the value of our unrivaled international network and the passion and enthusiasm of American's people around the globe," said Kerry Philipovitch, Senior Vice President, Customer Experience, whom Butler will report to. "Jim's experience, leadership and commitment make him the ideal leader to build on Art's legacy of supporting our fantastic global team and delivering the best experience to our international customers, while continuing his efforts to further the growth of our Cargo business."
Ashley is currently a senior in high school and plans on pursuing a career in aviation or journalism. Her favorite airplanes include the Boeing 777, 737MAX, and Airbus A350. She enjoys taking flights on various airlines to different airports and planespotting at her local airports.
Latest posts by Ashley Magoon (see all)