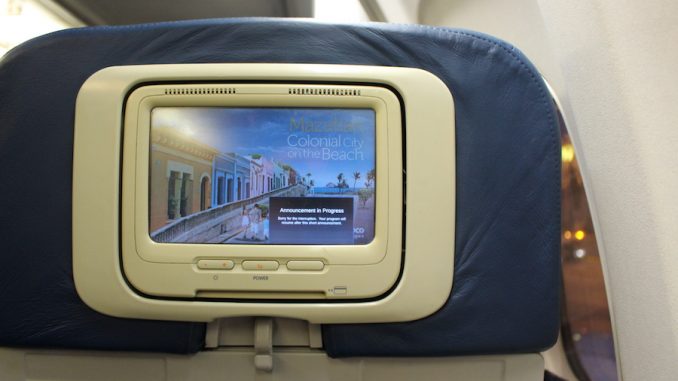 A video is said to have a lot of meaning. Depending on the audience, it can invoke senses of pride, joy, knowledge, etc. A lot of effort is put into making a video, as there is only so much you can convey and describe in a limited time period. To do this, airlines have to be concise and to the point, yet appealing to their audience. In efforts of re-branding and making a new name for themselves, each airline puts a creative spin on their videos to demonstrate their new and improved brand.
Delta
Just recently, Delta Air Lines released their newest commercial series titled "4 AM." Such a series is a testament to its many customers and staff that seize the opportunity everyday to create a unique experience. The series was filmed in New York, Mexico City, Shanghai, and Los Angeles, as well as in Delta terminals across these destinations. These customers, as described by Delta, are ambitious, pursuing opportunity, and are heading out extra early to make a change in the world. The new series will be voiced by by Viola Davis, who, as Delta's Senior Vice President and Chief Marketing Officer said, is a perfect example of Delta's employees and customers. "She is true to herself and, like many of our customers, wakes up every day with the grit, determination and will to go out into the world and conquer it." Such a new ad is another example of Delta's 'Keep Climbing' Campaign, demonstrating the roots of opportunity. The campaign is focused on the passenger and the experiences that can be accomplished throughout the day, with a "4 AM" start.
The video itself features the picturesque skylines of the cities mentioned above at that very early hour. Passengers and crew rise and get ready for their day of travels while everyone else is still fast asleep. In the background, the iconic "Heigh Ho" song by Disney is heard, all helping with explaining and demonstrating the actions of these go-getters. Viola Davis' narration helps in tying together the theme of the video: that the early risers are the ones that will be making the difference today, and will be those that "Keep on Climbing." The video ends with the phrase: "because the ones who truly change the world are the ones who can't wait to get out in it.
United
United's "Big Metal Bird" videos demonstrate the new spirit of the airline. It's a smart step forward, as the airline is able to take its customers behind the scenes to understand how size of the airline's operation. All this helps encompass United's slogan of "Fly the Friendly Skies," as by interacting with passengers and showing all the inner workings of the company, the passengers are able to see how the airline is run. 
The airline sprinkles pieces of its brand into its series, from its friendly host, Katie Nolan, to the iconic theme song Rhapsody in Blue by George Gershwin. Each show takes its viewers behind the scenes of operations, ranging from ground crew to flight attendant safety training.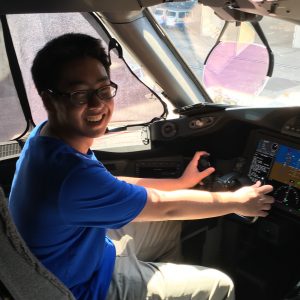 Ever since he made his first trip on a Boeing 747 in 2005, Samuel has been an AvGeek at heart. He is a dedicated United (ex-Continental) loyalist and frequent flier who attempts to live by Continental's slogan, "Work Hard, Fly Right." He has a huge love for the Boeing 777 along with any other Boeing wide body aircraft. Samuel is an avid collector of all types of airplane memorabilia ranging from model airplanes to in-flight magazines. In his free time, Samuel enjoys playing guitar and piano, and he is constantly on various airline websites scanning for any breaking news.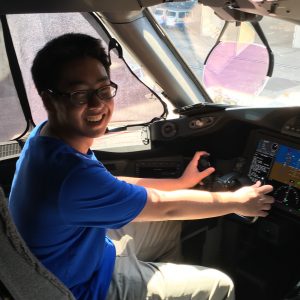 Latest posts by Samuel Chen (see all)