Qantas passengers onboard domestic flights that are equipped with Wi-Fi will soon be able to bring their on the ground entertainment to the air. Now, passengers will be able to use Foxtel, Netflix, and Spotify to keep themselves entertained while flying.
Such an accomplishment comes from the airline improving their Wi-Fi speeds up to ten times faster than what other carriers offer. Because of this, Qantas will be able to provide live audio and video streaming, once maintenance is completed on its first domestic aircraft in late February. 
The remainder of the 737 and A330 domestic fleet is slated to be retrofitted beginning in the middle of 2017. Such fast speeds are possible through Qantas' partnership with nbn Sky Muster satellite service, one of the newer providers in the airline industry.
Olivia Wirth, Qantas Group Executive of Brand, Marketing, and Corporate Affairs believes that such an improvement will help customers and create a wide variety of options for customers traveling with the airline. He said, "We know that email, online shopping and general web browsing will be popular uses when we switch on Wi-Fi, but what a lot of people relish about flying is being able to catch up on their favourite TV shows or watch movies they didn't get to see at the cinema."
What's interesting about this partnership is that while all three services (Foxtel, Netflix, and Spotify) are paid subscription services, they will offer free service to passengers onboard and off the aircraft between three days and one month after their Qantas trip.
Foxtel, after a customer's flight, will provide three-day free access to its app, allowing passengers ato stream live TV and access on-demand entertainment without signing up for a subscription.
Netflix will provide a free, 30-day trial, allowing customers to use all the content that the site has to offer. Spotify will also offer a 30 day free trial of their premium package.  
While onboard, customers will connect to Qantas Wi-Fi using their devices, and they will be directed to a page that provides links to the various content providers, as well as flight status and destination information. 
JetBlue is another airline that offers a service similar to Qantas. The carrier's Fly-Fi is available on all JetBlue aircraft, allowing free wifi, streaming from Amazon video, and more.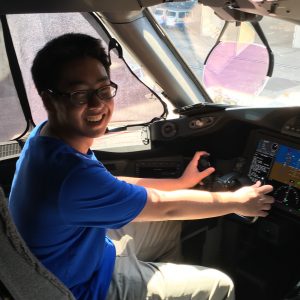 Ever since he made his first trip on a Boeing 747 in 2005, Samuel has been an AvGeek at heart. He is a dedicated United (ex-Continental) loyalist and frequent flier who attempts to live by Continental's slogan, "Work Hard, Fly Right." He has a huge love for the Boeing 777 along with any other Boeing wide body aircraft. Samuel is an avid collector of all types of airplane memorabilia ranging from model airplanes to in-flight magazines. In his free time, Samuel enjoys playing guitar and piano, and he is constantly on various airline websites scanning for any breaking news.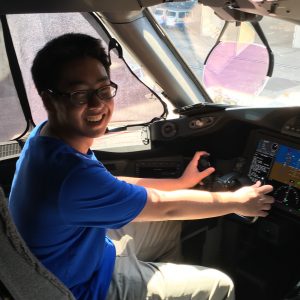 Latest posts by Samuel Chen (see all)