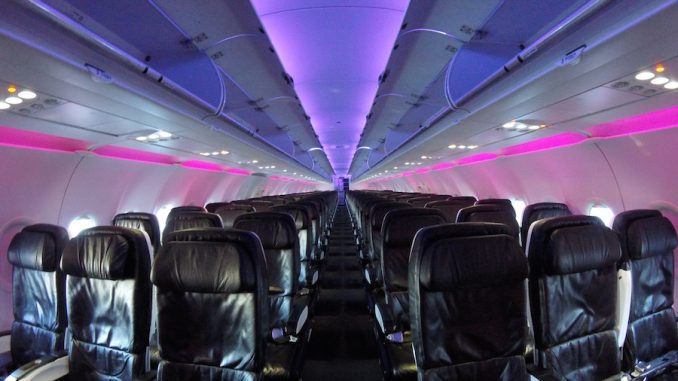 Alaska Airlines announced Wednesday that they will likely retire the Virgin America brand by 2019, instead opting to give the fused airline Alaska's name, logo, and livery.
This announcement puts to rest much speculation about whether Alaska would keep the Virgin brand around. The airline ensured customers, however, that some of Virgin America's signature features would be sticking around after the brand itself is gone. Some of these include enhanced inflight entertainment, mood lighting, and the altogether different flying experience.
"The goal is to create a warm and welcoming West Coast-inspired vibe," a statement from the airline said.
The airline added that this change will be coming with numerous other improvements for customers, including wi-fi installation on all aircraft currently not equipped with the service, an increase in the number of premium seats, and the renovation of lounges across the airline's route network. The airline said these improvements are in response to extensive research of the West Coast's flyers.
"Our goal from the very beginning of this merger was to become the go-to airline for people on the West Coast, with low fares, convenient flights, a premium product and genuine, caring service," CEO of the Alaska Air Group Brad Tilden said. "Three months in, we've dramatically grown our presence in California and are united behind a new purpose: Creating an airline people love."
Founder of Virgin Group Richard Branson released on Tuesday a heartfelt open letter to his former airline, recanting tales of his time and experiences with the world, writing about everything from a tornado that almost ruined the airline's launch in 2007 to the time the airline threw a party to thank Dallas citizens for encouraging the city council to award them two gates at Love Field.
"We grew to more than 25 cities, swept every single major consumer travel award and became profitable," the letter read. "Even if the industry 'experts' did not, you and your guests always believed that an airline can stay in business by delivering a better flying experience."
Throughout the opening stages of the merger, rumors circulated Alaska was toying with the idea of keeping the Virgin America brand flying, especially because of its remarkable success as such a young airline. Alaska, however, ultimately decided they would be able to find success with a single, streamlined brand.
"We spent the last 10 months conducting extensive research and listening carefully to what fliers on the West Coast want most," said Sangita Woerner, Alaska Airlines' vice president of marketing. "While the Virgin America name is beloved to many, we concluded that to be successful on the West Coast we had to do so under one name – for consistency and efficiency, and to allow us to continue to deliver low fares."
Branson finished off his letter with a goodbye to all of the Virgin America "Teammates" and a show of thanks for all they did for the airline in its nearly 10-year history. despite the fact that the Virgin America livery will soon be grounded, Branson told of his certainty that the airline's legacy will continue to flourish.
"George Harrison once said, 'All Things Must Pass.' This was the ride and love of a lifetime," the letter said. "I feel very lucky to have been on it with all of you. I'm told some people at Virgin America are calling today 'the day the music died'. It is a sad (and some would say baffling) day. But I'd like to assure them that the music never dies."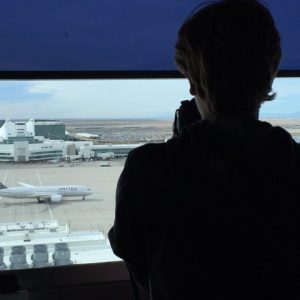 When he was just six months old, Parker took his first flight. From that point, he was destined to love aviation. His mom worked for Southwest Airlines much of his family have been frequent flyers on American Airlines for years, just as Parker is now. In 2015, Parker, inspired by aviation accounts on Instagram, decided to create an account of his own, and he hasn't stopped spotting since. On top of that, Parker has been writing for his school paper since his freshman year and has been writing and doing photography work for AirlineGeeks since August 2016.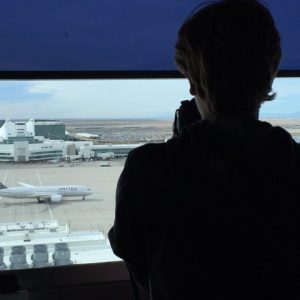 Latest posts by Parker Davis (see all)