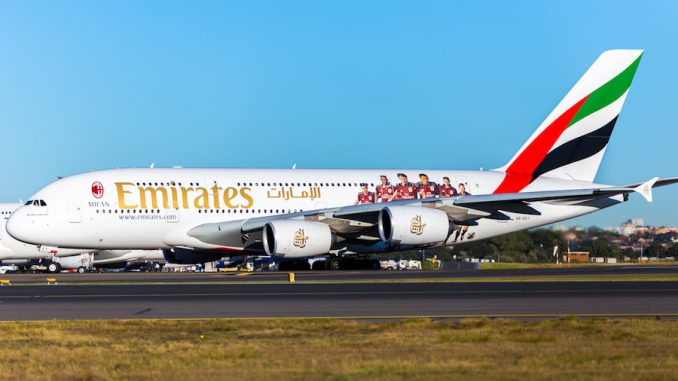 Earlier this week, the United States announced a ban on carrying on large electronics while onboard flights from 10 cities in the Middle East and Africa. These cities include the main hubs of Emirates, Qatar Airways, Etihad, and Saudi, among others. Later in the week, the United Kingdom announced a similar, yet somewhat less restrictive, plan that includes direct flights from six countries.
Some customers immediately began looking at their travel plans, contemplating whether canceling their flights to find another option was worth the connection and the possible fees involved. Though many travelers are sure to be disappointed in having to put their larger electronics in the cargo hold, airlines will have to find a way to respond, or they could face troubles in the weeks and months to come.
The Effects
When the U.S. ban was announced, CNN estimated that the ban would affect approximately 50 daily flights. That leaves the possibility of more than 10,000 passengers being affected daily, and these numbers do not include those affected UK's ban. In an age where an ever growing portion of travelers rely on Wi-Fi and a computer to stay productive in the air, these electronics bans could be a deal breaker for any of the many business travelers that take to the skies with these carriers each day.
However, the average leisure traveler may also look for other options for an entirely different set of reasons. Principally, a number of worries have stemmed from a single question: what if my electronics are damaged or stolen while in my checked bags? The only recourse the airlines have in this situation is to attempt to reassure customers their luggage will be handled with care throughout all steps of the transportation process. But for some, this will not be enough.
No numbers or estimates have been put out to show how much airlines stand to lose owing to the bans. One certainty, however, is that airlines will be forced to simply deal with the ban and while working to keep their revenue flowing in. The question then, is how do they do it?
The First Response
Dubai-based Emirates, who is one of the hardest hit by the announcements, decided on Thursday that they would allow passengers to keep their large electronic devices with them until it is time to board. In an email to Skift, the airline said they would have extra staff at the gates to assist with the process. The airline, however, did not specify what the process would be, how they would ensure electronics made it into the right bag, or whether passengers would just wait and gate check all bags.
At the moment, there are a lot of unanswered questions, but Emirates, as the first airline to take action, is setting a precedent that other airlines are likely to follow. If Emirates employees can execute the plan, customers in Dubai will be left with even more time to enjoy their devices.
The real obstacle the airlines have to either put up with or overcome, however, is the flight. With several flights from the Middle East to North America coming close or surpassing 16 hours in duration, the airline has to find a way to remain competitive in a different way.
Ride It Out
The first option for airlines may seem simple; don't change a thing. Airlines can rely on passengers to continue flying the carriers affected by the electronics ban. For many, a direct flight with no electronics may be more valuable than connecting in order to have a tablet or computer in the cabin. Airlines just have to convince customers that is the case, but they are taking on the challenge with a little advertising.
Emirates made sure to tout on Twitter their award-winning ice entertainment system, ensuring customers that they will have plenty of movies and shows to watch, even if their tablets and computers are being checked to their final destination. A problem with this plan lies in competitors who are doing exactly the opposite. Pakistan International Airlines, for example, released a Tweet showcasing the fact that they are not affected by the ban, so all passengers are welcome to bring their electronics into the cabin as they have for years.
A couple of airlines are likely to attempt to utilize this option to get past the ban. This solution may be the easiest, but its effectiveness remains to be seen.
Connect or Stop
The aforementioned bans only apply to direct flights between the U.S. and UK and designated cities and countries. So in theory, airlines could circumvent the ban by having their flights land and be rescreened in different countries. This practice is already in effect, but on a small scale. Direct flights between the U.S. and Pakistan are not currently allowed under U.S. law, so Pakistan Airlines' flight to New York stops in Manchester before continuing on to its stateside destination.
If the airlines affected could find an airport that could handle several Boeing 777s or Airbus A380s each day for only a few hours, they could route their flights to allow electronics in the cabin on both segments. The effects on the cost of the flight would require tons of calculations, but it is certain that each of the flights would require less fuel and would only be delayed by a few hours.
Airlines, however, would be forced to find and purchase open slots at airports with facilities capable of supporting an Airbus A380 or a Boeing 777. While this may not be a monumental task, the cost benefit of gaining a few customers may not be enough to recoup the cost of stopping at even a second-tier European airport.
Time Will Tell
Carriers have plenty of options as to how they want to respond to the electronics ban. They have not yet had much time to respond, but as the weeks drag on, passengers will begin to gain a feel for how they plan on running things. As time progresses, more information relating to the bans, including a possible end date, will emerge. For now, there is still a lot of uncertainty plaguing the region's airline industry. Until passengers know more, they'll just have to make sure they charge their phones before boarding.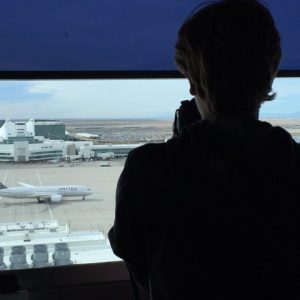 When he was just six months old, Parker took his first flight. From that point, he was destined to love aviation. His mom worked for Southwest Airlines much of his family have been frequent flyers on American Airlines for years, just as Parker is now. In 2015, Parker, inspired by aviation accounts on Instagram, decided to create an account of his own, and he hasn't stopped spotting since. On top of that, Parker has been writing for his school paper since his freshman year and has been writing and doing photography work for AirlineGeeks since August 2016.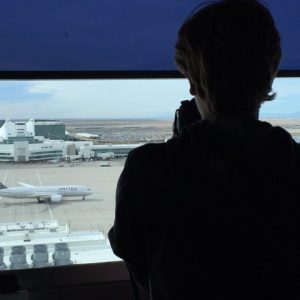 Latest posts by Parker Davis (see all)