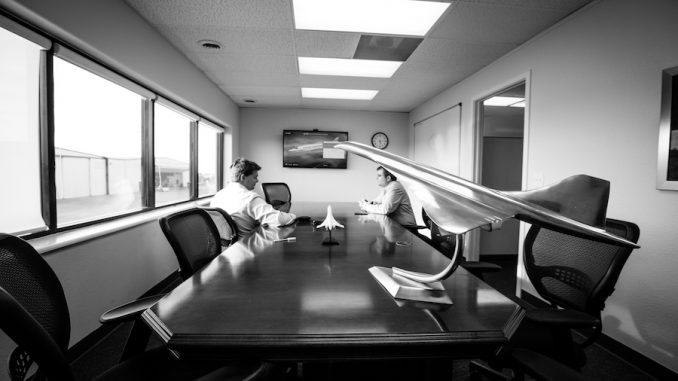 The Concorde was the jet-airliner of its time, with the ability to travel twice the speed of sound (Mach 2.0), a higher than normal (60,000 feet), and seating for 92-128 passengers.
The Concorde first entered into service in 1976 and remained in the air until 2003.
Meaning "harmony" or "union," the aircraft demonstrated a joint Anglo-French treaty. Ultimately, twenty aircraft were built, all operated by either British Airways or Air France. The aircraft was in service for over twenty years. 
Originally, the United States was aptly against the Concorde in U.S. airspace citing concerns over sonic booms. However, in 1976, William Coleman, The U.S. Secretary of Transportation, gave permission for the Concorde to land at Washington-Dulles.
Both airlines commenced flights to Dulles on May 24, 1976. New York was still a different case: Concorde operations at New York-JFK were not permitted until early 1977. Service between Europe and JFK on the Concorde began in November of that year.
However, the heyday of the supersonic aircraft was not to last: the aircraft was officially retired in 2003, a few years after the Air France flight 4590 crash, killing all onboard as well as some on the ground. 
Many have tried to replicate the initial success of the Concorde, but no company has been able to accomplish this goal. As of today, most aircraft manufacturers have been developing aircraft that can seat more passengers and travel further distances, not travel faster.  
A New Future for Supersonic Travel?
Enter Boom, a company based in Colorado that guarantees that everyone can fly supersonic in the near future. The company is able to make this type of flight a reality once again due to the technology that is now available.
Boom is currently in partnership with Richard Branson's Virgin Galactic. Boom's aircraft uses a carbon-fiber composite, the same material used for the construction of the Boeing 787 Dreamliner. This material is much lighter than standard aluminum, thereby reducing the weight allowing for the plane to be able to travel faster. The aircraft design has been tested in wind tunnels at Wichita State University's National Institute for Aviation Research.  
The aircraft are fitted with only 45 seats, which leads to a very smooth and personalized experience. In addition, each seat will feature direct aisle access.
The company's reasoning for such a small capacity is due to what they learned from the Concorde: "A major problem with Concorde is that it had more seats than could be filled at the required prices. The Boom aircraft has 45 seats, similar to the premium cabin in a typical widebody aircraft. If you can fly a widebody aircraft with good load factor, you can also fly a Boom aircraft with the same schedule with good load factors."
Boom boasts that their aircraft, the XB-1, will be able to fly at Mach 2.2, compared to the Concorde's Mach 2.0 and a current airliner's Mach .85. This will be 2.6 times faster than any other current airliner at 1,451 MPH with a range of 9,000 nautical miles, or about 17,668 km.
In turn, such incredible speeds come with a shorter flight time. Boom states that a New York City to London flight will take 3 hours 15 minutes, in comparison to the standard seven-hour flight. The duration of a  San Francisco to Tokyo flight will be cut in half: normally 11 hours, Boom promises a mere 5 hour and 30-minute flight, which is the same amount of time it currently takes to fly transcontinental from Los Angeles to New York.
Boom is able to save even more time on even longer flights: a typical Sydney to Los Angeles flight takes 15 hours; Boom can do it in 6 hours 45 minutes, saving over eight hours of flight time.
Overall, such short flight times seem incredible in comparison to what is currently being offered. However, the main concern is the price associated with going supersonic. On these routes, the cost remains equivalent to a business class ticket today: $2,500 one-way between New York and London, $3,250 between San Francisco and Tokyo, and $3,500 between Sydney and Los Angeles.
The Future for Boom
Just recently, the company announced that it had raised $33 Million dollars to begin to build the world's fastest commercial aircraft. This money will be used to finish their XB-1 demonstrated, as well as conduct flight test programs.
Blake Scholl, Chief Executive Officer and Founder of Boom said, "Our mission is to make supersonic flight a reality. With this new capital, we are closer than ever to the first flight of our XB-1 Supersonic Demonstrator in about a year."
Boom has a reasonable chance at developing and marketing this product. With no current competitor, the manufacturer is able to produce something that many have been wanting since the time of the Concorde. Will supersonic flight finally be a norm, not a novelty?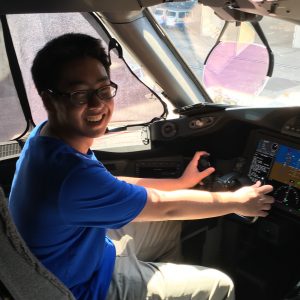 Ever since he made his first trip on a Boeing 747 in 2005, Samuel has been an AvGeek at heart. He is a dedicated United (ex-Continental) loyalist and frequent flier who attempts to live by Continental's slogan, "Work Hard, Fly Right." He has a huge love for the Boeing 777 along with any other Boeing wide body aircraft. Samuel is an avid collector of all types of airplane memorabilia ranging from model airplanes to in-flight magazines. In his free time, Samuel enjoys playing guitar and piano, and he is constantly on various airline websites scanning for any breaking news.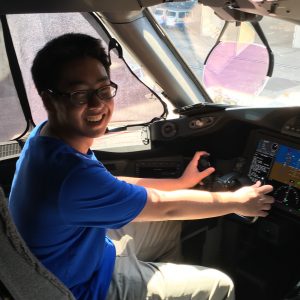 Latest posts by Samuel Chen (see all)