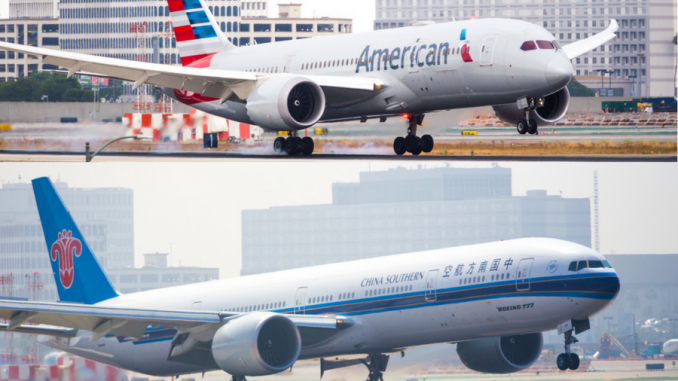 American Airlines has become the second airline to buy a stake in a major Chinese carrier, by way of a $200 million share in Guangzhou-based China Southern Airlines.
The cost represents a 2.76 percent stake in China's largest airline, which American is hoping to utilize to strengthen their connecting network within China. Oneworld Alliance, of which American is a partner, currently does not have any member airlines based in mainland China, so this change reflects a need to tap into a market they have had lesser access to in the past.
American Airlines President Robert Isom said the airlines are looking forward to building a partnership to benefit their teams, customers, and communities around them.
"We are two of the biggest carriers in the world, and our networks are highly complementary, with the potential to offer China Southern and American customers an unmatched range of destinations in two critical markets for business and leisure travelers," Isom added.
The partnership, still subject to "regulatory approvals" by the governments of both China and the U.S., is the second instance in which an American carrier has purchased a stake in a Chinese carrier.
In 2015, Atlanta-based Delta Air Lines paid $450 million to buy a 3.55 percent stake in fellow SkyTeam member airline and China's second largest carrier, China Eastern Airlines.
Both stakes were relatively small, which experts say reflect a reluctance of the companies and governments to give foreign enterprises a meaningful say in the decisions made within the carriers.
What Does This Mean For Customers?
As a result of the deal, the two carriers are expected to codeshare and interline agreements. They will likely give those booking with American Airlines better access to numerous destinations within Asia, and those booking with China Southern will have the opportunity to connect to numerous other cities in North and South America.
Though no exact numbers have been released, American said their customers will now have access to more than 70 connecting points beyond Beijing and Shanghai, while China Southern customers will gain access to more than 80 destinations after connecting through Los Angeles, San Francisco, and New York JFK.
In a press release, American said customers flying the codeshare and interline routes are expected to have the ability to earn AAdvantage miles that could be redeemed for those flights, too. The press release did not mention whether the same would apply for China Southern's Sky Pearl Club.
The airlines will also allow bags to be checked through to the final destination on those flights, facilitating the connecting process for passengers.
"We're pleased to begin this relationship to better connect two of the world's largest aviation markets and leading economies. Our cooperation has the possibility to create enormous benefits for our industry and customers around the world as we work to offer them more travel options and better value," China Southern Chairman Wang Cheng Shun said in a statement.
As these two airlines look to strengthen their hold on the global aviation market, they are facilitating travel for the 1.6 billion people in China and the U.S. Never for an American Airlines passenger has Guangzhou been so accessible, and if these airlines continue their partnership, much more could be in store.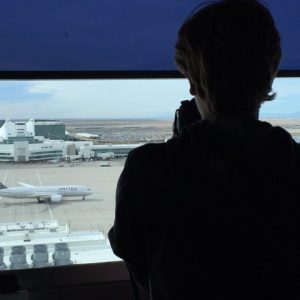 When he was just six months old, Parker took his first flight. From that point, he was destined to love aviation. His mom worked for Southwest Airlines much of his family have been frequent flyers on American Airlines for years, just as Parker is now. In 2015, Parker, inspired by aviation accounts on Instagram, decided to create an account of his own, and he hasn't stopped spotting since. On top of that, Parker has been writing for his school paper since his freshman year and has been writing and doing photography work for AirlineGeeks since August 2016.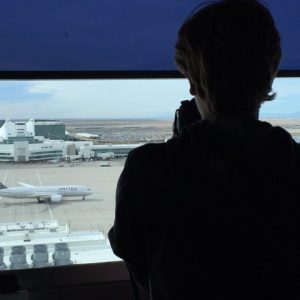 Latest posts by Parker Davis (see all)