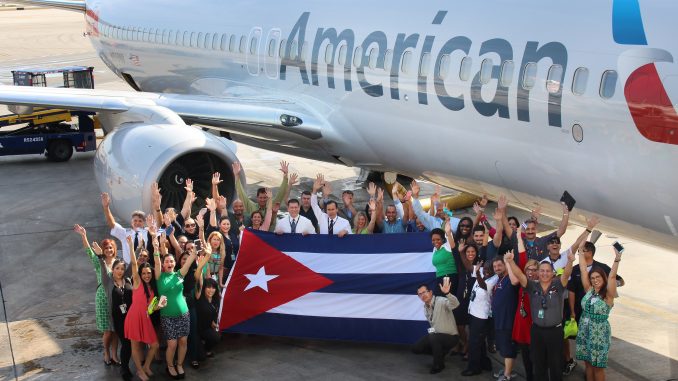 Back in December, I wrote an article discussing airlines' overzealousness to jump into the Cuban aviation market. It was right on the heels of American announcing they would be cutting a couple of their flights from Miami to secondary Cuban cities and downgrading a few others to regional jets.
Many airlines and their executives stressed that they were flying to Cuba in an attempt to make a profit long term. But in the end, there just is not yet a market for the thousands of seats that suddenly inundated the country's airports. Just as many had, I predicted American's cuts wouldn't be the end of the changes, and sure enough, they weren't.
In February, JetBlue announced universal capacity cuts on their flights to Cuba. By May 3, all of their flights to Havana are to be downgraded from Airbus A321 aircraft to A320s, which represents a capacity cut of 50 seats per flight. Additionally, each of JetBlue's flights to all other Cuban cities will be downgraded from A320s to Embraer E190s, also a reduction of 50 seats.
About a month ago, two airlines actually began cutting routes, rather than just downgrading. Frontier Airlines announced they would stop operating their flights from Miami to Havana on June 4 citing the fact that, "excess capacity [had] been allocated to the Florida-Cuba market."
Silver Airways also announced they would pull out of Cuba on April 22, stopping their flight from Fort Lauderdale to the Cuban capital city.
Frontier's cancellation was especially shocking to me because of a few things. First, the route is short, and short hauls are generally much easier routes on which to turn a profit than longer flights. Additionally, a flight between Miami and Havana connects the U.S.'s largest Cuban population back to the island. So what wasn't working? Maybe it was the competition.
American also operates numerous daily flights between the two cities, and as of now, they have yet to announce any changes to their schedule. This could be the root of Frontier's troubles. Or maybe operating to Cuba is just much more difficult than everyone thought.
In the most recent hit taken by the market to Cuba, Spirit Airlines announced last week they would completely pull out of Cuba on May 31, becoming the third airline to do so. From May 3 to 23, Spirit will be cutting one of their two flights between Fort Lauderdale and Havana, then they will operate both for one more week before ending the service altogether.
By now, Spirit's most recent announcement is really only one data point in a much larger trend. Frankly, if airlines are already cutting service from South Florida to Havana, generally thought to be the easiest on which to turn a profit, I would not be surprised to see Alaska's Los Angeles to Havana flights or United's and Delta's flights from New York fail in the near future as well.
The fact of the matter is that, for the next few years, at least, Cuba will not be a viable market for the tens of thousands of seats currently flying there. Maybe once travel between the two nations for business is able to increase, airlines will find themselves with financially viable routes. Maybe something else will jar the market to make it an instant success.
Honestly, nobody knows exactly how this is going to play out. But the "we are flying to Cuba for long term success" line airlines have frequently been feeding the media, employees, and customers will only fly with their shareholders for so long (no pun intended).
I think airlines and executives know it will be difficult to make Cuba a profitable market. Perhaps the airlines enjoy the challenge. Maybe they actually think those who persevere through the difficulty will be the eventual champions of U.S. to Cuba routes years down the road. For now, though, it looks like we will just have to wait and see.
But to customers looking to go to Cuba – take advantage of this opportunity while you can. Since the market is so saturated with open seats, airlines have dropped prices greatly from what they were when service first started. Plus, almost every city that had service to Cuba when service began still does, so there are still plenty of options. But if you feel an overwhelming urge to fly Spirit, make sure to plan your trip for sometime in the next six weeks.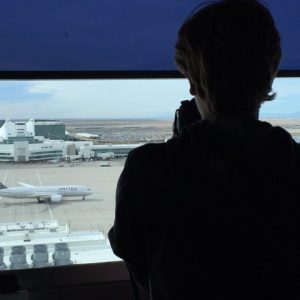 When he was just six months old, Parker took his first flight. From that point, he was destined to love aviation. His mom worked for Southwest Airlines much of his family have been frequent flyers on American Airlines for years, just as Parker is now. In 2015, Parker, inspired by aviation accounts on Instagram, decided to create an account of his own, and he hasn't stopped spotting since. On top of that, Parker has been writing for his school paper since his freshman year and has been writing and doing photography work for AirlineGeeks since August 2016.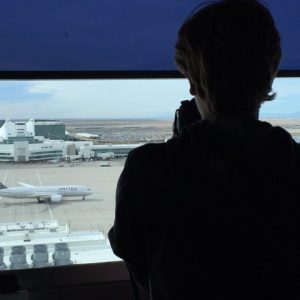 Latest posts by Parker Davis (see all)