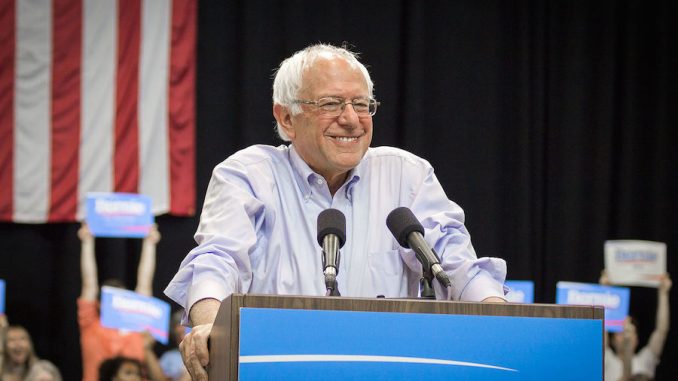 In a statement to the press on Sunday, Senator and former Presidential candidate Bernie Sanders described the airline industry as "dysfunctional," stating that "what we do need is to take a hard look at the airlines in this country and make them much more responsive to the consumers than they currently are."
While Sanders may have a fair point in some regards of the airline industry, particularly with the recent removal of Dr. Dao on a United flight, where he seems to miss the point is during his time in office.
Neither himself nor anyone in congress has introduced legislation that encourages airlines to truly be a service industry.
In order to better understand the current regulatory environment for airlines in the U.S., it is important to take a step back and look at the founding movement of many former airlines: The Airline Deregulation Act of 1978. This act, which was enacted by congress and signed by President Jimmy Carter, aimed to pull the government out of the airline pricing and route award game. Suddenly airlines could start relatively any route they wanted and price them competitively, which had two unique results.
From a positive standpoint, it opened air travel to many consumers who would have never been able to afford to fly thanks to rock-bottom fares by new low-cost airlines like PeopleExpress and Southwest Airlines.
Unfortunately, on the flip side, legacy airlines who attempted to compete with low prices had to slash employees' salaries, benefits, and even their jobs. The entire industry was forced to compete, and what remains nearly four decades later are only a handful of airlines.
While the Airline Deregulation Act forced airlines to compete initially, it has lately run through a continuous phase of consolidation. Once independent airlines such as Northwest and US Airways have ceased to exist, instead favoring mergers. Each time the major airlines have come to congress citing a need for a merger and claiming consumer benefits from one less airline, congress has bowed down.
Sure, they have required some minor changes such as a few gate swaps, but in the grand scheme of things, the U.S. government has taken a step back and let airlines do what they want. This wave of consolidation, coupled with increasingly higher barriers to join the industry, has ultimately left no need for airlines to provide better service.
If the government has let the airlines merge with who they want, consolidate as they please with less capacity, and remove competition from the industry, why are they surprised when service is lackluster? When airlines short change a customer after getting bumped from a flight, why is it difficult for the customer to receive what they are entitled to?
The reality is that the answer to these questions go hand in hand; the government isn't doing their duty in protecting consumers and allowing the airlines to compete. Instead of offering an easy to understand passenger bill of rights, similar to the EU's Regulation No. 261/2004, congress has opted to allow airlines to have their own bill of rights with very few consumer benefits.
The U.S. government has also decided to allow mergers to continue to take place over and over, while enforcing such a high barrier for new airlines to start.
The issue isn't a lack of regulation, but rather regulations being in the wrong place. Until Senator Sanders takes a step back and uses his congressional authority to make changes that encourage competition and customer service, he cannot expect the industry to change anytime soon.

Joe joined AirlineGeeks in 2014, and in his current role as Editor-in-Chief manages a growing team of writers both in North America and Europe. He enjoys spending the bulk of his time researching, learning and analyzing the latest trends in the airline industry, all while mentoring new members of the AirlineGeeks team who seek to do the same. Areas of research include revenue management, codeshare and alliance partnerships and airline financial results.

Latest posts by Joe Pesek (see all)