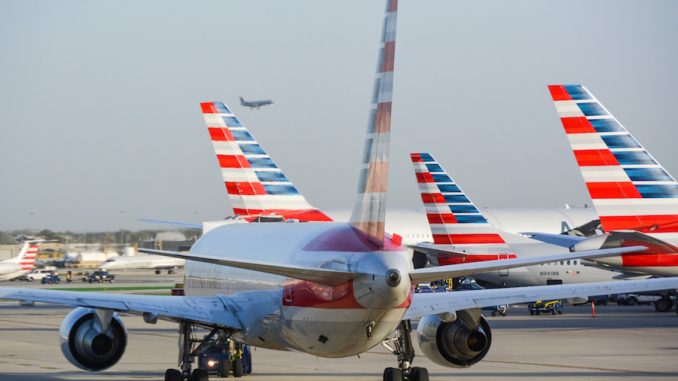 On Friday, American Airlines launched three new daily seasonal routes from Dallas-Fort Worth International Airport and Chicago's O'Hare International Airport. The Dallas-Fort Worth-based carrier will fly to Amsterdam, Rome, and Barcelona until September 30.
The new routes are scheduled as follows:
AA240 will depart DFW at 1:35 p.m. local time arriving at Rome Fiumicino Airport at 7:15 a.m. local time on a Boeing 777-200.
AA220 will depart DFW at 3:25 p.m. local time and will arrive at Amsterdam Schiphol Airport at 8:15 a.m. local time on a Boeing 767-300.
AA40 will depart ORD at 10:05 p.m. local time arriving at Barcelona-El Prat Airport at 1:40 p.m. local time on a Boeing 787-8 Dreamliner.
The new routes are accompanying the current yearly service to Rome, Barcelona, and Amsterdam from other American hubs. Barcelona currently has non-stop service from Charlotte, Chicago O'Hare, Miami, New York-JFK, and Philadelphia.
Amsterdam is currently served with non-stop operations to Philadelphia while Rome is served with non-stop flights to Charlotte, Chicago O'Hare, New York-JFK, and Philadelphia.
American's Vice President of Network Planning, Vasu Raja stated, "Amsterdam, Barcelona and Rome are popular year-round destinations that see a surge of interest from our customers during the peak summer travel season. Our new seasonal service will provide U.S.-based customers with more options to travel to their favorite spots and will provide our European customers with one-stop connections to more than 150 destinations in the U.S., South America, Mexico and the Caribbean."
The inaugural flight from Dallas-Fort Worth to Rome was flown on "Shepherd One," the Boeing 777-200 (N776AN) that Pope Francis rode during his 2015 trip to the U.S. The aircraft has a commemorative plaque in remembrance of the Pope's flight.
Matthew Garcia became interested in aviation at the age of 12 when he installed Microsoft Flight Simulator X on his computer. He was instantly "bitten by the bug" and has been in love with aviation ever since. Matthew took his first introductory flight in 2013 and began normal flight training in February of 2015. Over the years, Matthew's love and knowledge for aviation has grown tremendously, mainly due to FSX. Garcia flies highly advanced aircraft in a professional manner on a highly complex virtual air traffic network simulating real world flying. In 2016 Matthew achieved his private pilot certificate from the FAA. Now he studies journalism at the University of Nebraska at Omaha.
Latest posts by Matthew Garcia (see all)