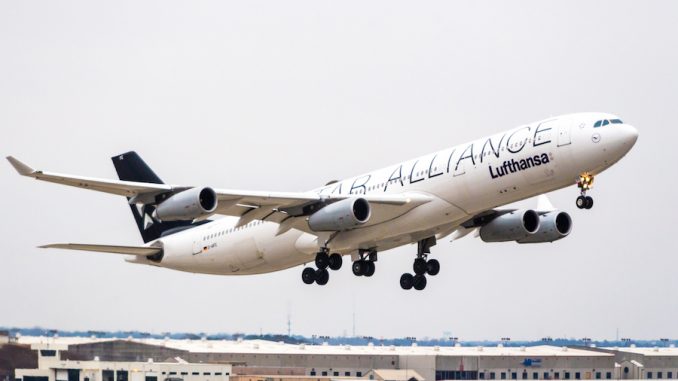 This week marks 20 years since the founding of Star Alliance, one of the largest airline alliances in the world. The alliance was originally founded by five airlines: United Airlines, Lufthansa, Air Canada, Thai Airways International, and Scandinavian Airlines. At the time of their original launch announcement, Star Alliance was the first global aviation alliance in the world.
Although in the past Star Alliance has focused on physical expansion in terms of route network development, the alliance has shifted focus to a more seamless connection process for passengers. Much of the growth in recent years has come via the integration of new technology. The continued focus on technology will help the alliance continue to grow and expand in the future.
Over the past few years, Star Alliance has put into place an IT hub infrastructure that has allowed for better integration of back-end services between member airlines. The IT hub has improved some processes such as check in for multiple airline itineraries and the crediting of frequent flyer miles in to passenger accounts.
The most recent IT project from the airline, the baggage hub, was launched in 2016, and offers baggage message transfer between member airlines. This will help assist with ground crews and baggage systems at airports. Once the baggage system is fully functional, it will allow passengers updates on baggage delivery status.
In a press release, Pedro Heilbron, CEO of Copa Airlines and current chairman of the Star Alliance Chief Executive Board, said: "Passengers want to have control over their journey at their fingertips. That means having full access to a wealth of information, but also being able to personalize it to their own particular requirements. Providing such services to today's 'digital' traveler on an alliance level is the central pillar of our new strategic focus."
The Frankfurt-based alliance, now consists of 28 full members along with 40 affiliate airlines operating to over 1,300 destinations across 191 countries.
As part of the 20th anniversary, the alliance is running a global competition which offers large numbers of miles to potential winners. Within the alliance, there are 21 different frequent flyer programs which will be giving away one million miles or that program's equivalent.
Jace has been working at AirlineGeeks for nearly three years. Born in Seattle, Boeing and aviation quickly took over his life and he never stopped looking up. Jace enjoys plane spotting and taking trips just so he can fly. He is currently studying at Embry-Riddle Aeronautical University while earning his Bachelors of Science in Air Traffic Management.
Latest posts by Jace Moseley (see all)