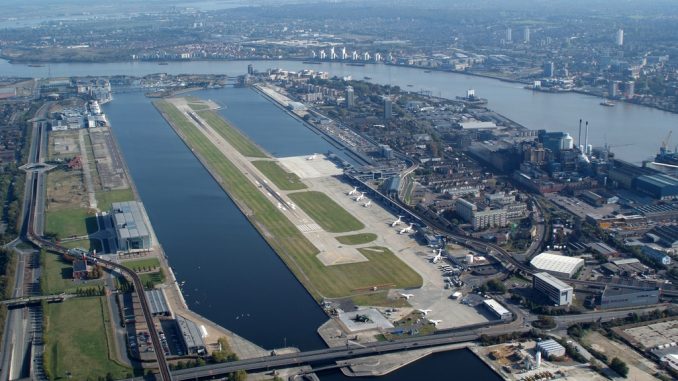 London City Airport will become the first airport in the United Kingdom to have its air traffic controllers operating outside of the airport. This move will see the current control tower being replaced with a remote digital room located in Swanwick, 80 miles from London City, inside the headquarters of National Air Traffic Services (NATS).
The new system, which is being developed by Swedish firm SAAB, is due to be completed by the end of next year. This will allow operations from the remote tower to commence by 2019. The decision is part of a £350 million renovation package to upgrade the airport for the future.
Declan Collier, CEO of London City Airport, said, "With London City Airport's plans to grow and an existing tower which is reaching the end of its operational lifespan, this cutting edge proven technology future-proofs London City Airport's air traffic control for the next 30 years and beyond."
From 2019, controllers will be able to operate as normal via live footage coming to them through 14 high definition cameras, providing a 360-degree view of the airport. Two of the cameras will bring added flexibility by having zoom, pan and tilt functions. All feed information will be transferred via fiber cables.
Aircraft tags can also be displayed above the aircraft as viewed by the cameras. Taxiway markings and other annotations that benefit the controller's situational awareness will also be displayed on the screens.
"You appreciate the view, but it's the augmented reality that's the real game-changer: the aircraft call signs, the ability to detect anything in the airspace, to identify things that normally wouldn't be clear, weather information, so we can make much better decisions," said Alison FitzGerald, chief operations officer at London City Airport. "It's providing more tools in front of them rather than having to look away."
Although the technology will be new to the UK, it is not the first time it has been implemented at an airport. A remote air traffic control is currently used for Örnsköldsvik and Sundsvall airports in Sweden.
Any doubts about the live speed of the cameras being transmitted to the remote control room have been ruled out. The firm conducted tests in Australia using images from Alice Spring's Airport. These images were immediately sent to a control room in Adelaide 900 miles away within one second.
The advancement in technology gives hope that other airports serving passengers in very congested areas will be able to still provide a safe takeoff and landing location, regardless of an aircraft's size.
The £350 million package labeled City Airport Development Program (CADP) also includes extending the current terminal building, allowing for an extra two million passengers a year to use the airport and seven new aircraft stands to accommodate next-generation aircraft. A parallel taxiway to maximize runway capacity will also be added to reduce back-track times that currently occur.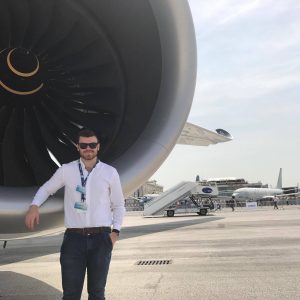 James is a keen aviation enthusiast from the United Kingdom. He has been flying since the age of 13 and today, aged 23, flies the Airbus A319/320 series for one of Europe's largest airlines.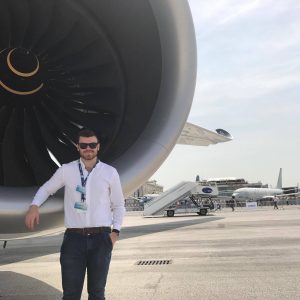 Latest posts by James Dinsdale (see all)