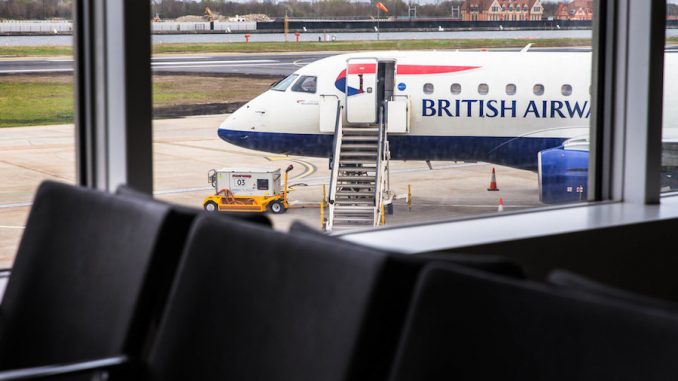 This weekend marks the first British Airways departures from Bristol and Birmingham airports after the airline left both airports ten years ago. These changes follow British Airways' attempts to move more of their regional flights out of the busy London City airport where they currently operate 20 services per week. 
The problem that British Airways faces at London City is that the airport, due to its location, is only able to operate for limited hours over the weekend reducing the amount of flights they can operate, tying in with the fact that the airline cannot operate anything larger than the 100-seater Embraer 190s due to runway restrictions.
In a statement, Luke Hayhoe, BA CityFlyer General Manager Customer and Commercial General Manager added, "Bristol is a great catchment area for us, given that it takes in the South West and South Wales. If these services prove successful, we could well look at extending our service from Bristol in the future."
British Airways pulled out of both Bristol and Birmingham in 2007 when the company sold its regional airline business to Flybe. This was due to the British flag carrier receiving intense competition from low-cost carriers like Ryanair and easyJet.
Robert Sinclair, Chief Executive Officer at Bristol Airport, said, "We are delighted to see the iconic British Airways brand returning to Bristol Airport. It will be the first time an airline has operated a scheduled service between Bristol and the Italian historic city of Florence which we are sure will prove very popular."
Birmingham
British Airways also had their first departure out of Birmingham with the first flight departing Birmingham yesterday at 7:20 p.m. local time to Florence. 
David Winstanley, Chief Operating Officer for Birmingham Airport, added, "Having British Airways return to Birmingham is not only great news for the airport but also the Midlands region and we are confident this is the beginning of a long-term growth plan with the airline."
British Airways will be operating flights in and out of Birmingham on the weekend over the summer period to the popular Spanish destinations Malaga, Ibiza, and Palma.
Editorial Correction (May 22, 2017): This story was corrected to more accurately represent the modernized name for Bristol International Airport.
Tomos has had a keen interest in aviation for over 10 years and 4 years ago he decided to take it to the next level. He currently holds a private pilot's license and is working towards his commercial license.
Latest posts by Tomos Howells (see all)