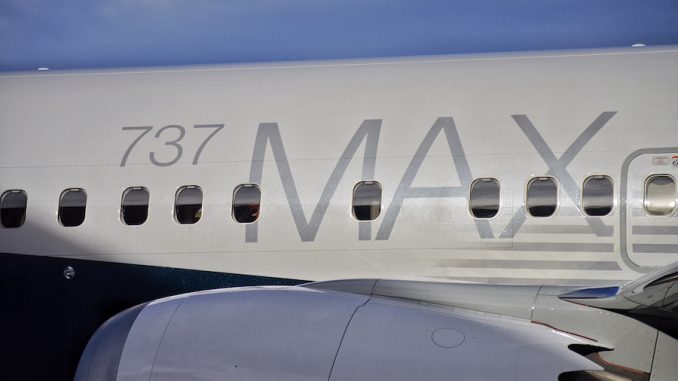 In early May, Fort Worth-based American Airlines outlined plans to configure their soon-to-be-delivered 737 MAX 8 aircraft with 29-inch seat pitch in the main cabin. After reviewing customer feedback, the carrier is reversing this plan, adding at least 30-inches of pitch on the latest generation 737 aircraft.
American has 100 737 MAX aircraft on order with four to be delivered in 2017 and 16 in 2018, followed by 20 in each year after. "It is clear that today, airline customers feel increasingly frustrated by their experiences and less valued when they fly," the company said in an internal statement.
The airline's 737 MAX will be configured with 172 seats and one Main Cabin Extra row will be converted to standard economy in order to allow for this seat pitch change creating 30 Main Cabin Extra seats instead of 36.
Economy seats onboard the 737 MAX are Rockwell Collin Interior System's Meridian design. The carrier says these are more comfortable than older generation economy seat designs.
"Designing aircraft interiors is an art and a science. It requires us to take into account customer experience, revenue, and other considerations," said American Airlines President Robert Isom.
"We've reassessed what's appropriate for the markets served by our new 737 MAX and have found a way to deliver a minimum of 30 inches of pitch for all Main Cabin rows. This is the right call for customers and the right call for our team members who take care of them," Isom added.
Even though the new narrow-body jet will not feature inflight entertainment systems, the fleet will be configured with satellite-based Wi-Fi which will allow passengers to stream HBO and Netflix, among other platforms.
American expects to take delivery of the first 737 MAX 8 in the fall. Batik Air Malaysia was recently the launch customer for the next-generation 737 variant.
AirlineGeeks.com began in February, 2013 as a one-man (er… teenager, rather) show. Since then, we've grown to have 20 active team members, and yes, we're still growing. Some of us are looking to work in the aviation industry as professionals when we grow older. Some of us are still trying to decide what we want to do. That's okay though, because we're all here for the same reason: we love the airlines. We're the youngest team of airline industry journalists out there.
Latest posts by AirlineGeeks.com Staff (see all)