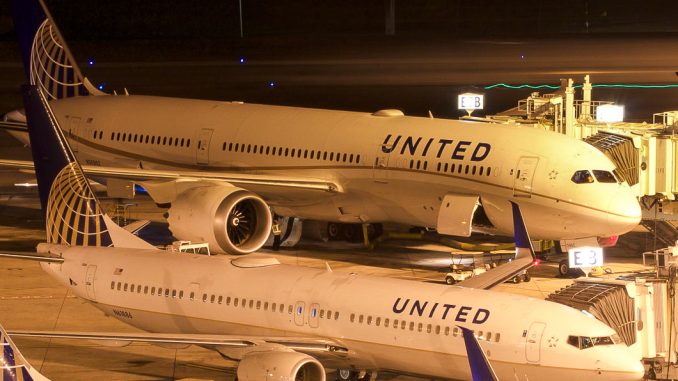 Texas. Its history is a long and complicated one, having been a part of Spain, France, Mexico, the Republic of Texas, the Confederate States of America, and finally, the United States of America. In 1845, Texas became the 28th state to enter the union, and 172 years later it stands as the second most populous state and plays home to 54 Fortune 500 companies. Every year, more than 100 million passengers fly into and out of dozens of the state's airports. But today, three of its busiest – Dallas/Fort Worth International Airport (DFW), George Bush Intercontinental Airport (IAH), and Austin-Bergstrom International Airport (AUS) – continue to vie for the title of Best in Texas.
In our first part of the series, we will be discussing George Bush Intercontinental Airport (IAH), and why one writer believes it is the best airport in Texas. 
History
In 1937, as Houston slowly began to climb the ranks to become the world's energy capital, its first major airport, William P. Hobby Airport (HOU) was conceived. Hobby did its fair share being Houston's only airport, but that was all to change with the opening of George Bush Intercontinental Airport (IAH) (formerly Houston Intercontinental Airport) in 1969.
IAH, at its opening, was promoted as the "world's first supersonic jet airport," with local news stating that the airport represented "tomorrow's aviation."
In the 1980s, Continental merged with Texas Air, thereby moving the airline's base of operation to Texas Air's, in Houston, TX. With this event, Continental would become a dominant carrier, expanding its presence at its new hub, IAH.
As the years passed, new changes were to be brought to the airport, including the airport's name. In 1997, the Houston City Council voted to rename the airport Bush Intercontinental Airport, in honor of the 41st President of the United States, George H.W. Bush.
Bush Intercontinental Airport still competes against local Hobby Airport in terms of the number of passengers passing through each airport. In 2016, IAH served over 42 million passengers, while HOU served 13 million passengers the same year.
The Good and the Bad at IAH
Located 23 miles north of Downtown Houston, IAH currently has 29 passenger airlines with service to over 183 non-stop destinations, ranging from Auckland, New Zealand, to Santiago, Chile.
The airport in the past few years has seen a large increase in the number of airlines flying to Houston, such as EVA Air's nonstop to Taipei, as well as Turkish Airlines' nonstop to Istanbul, just to name a few.
As United's second largest hub, the airline serves over 480 daily flights out of IAH to over 50 international destinations as well as 113 airports in the United States. IAH is also considered United's "Gateway to Latin America," with over 539 weekly nonstop flights to 49 destinations across the Caribbean,  Mexico, and Latin America.
However, the airport does see problems with its distance for most Houstonians. The airport is very far and inconvenient to some at its current location in comparison to Hobby Airport, which is only 7 miles away from Downtown Houston.
Also, it's been a complaint that the airport's aging infrastructure is causing a decrease in customer satisfaction. In addition, the airport no longer offers direct service to any cities in Africa after United cut its nonstop flight to Lagos, Nigeria. Africa is a vital continent in creating partnerships within the energy industry.
The Future for Bush
The airport continues to realize growth, particularly with international expansion. Many airlines have stated that they plan on beginning international service to Houston, with some such as China Eastern Airlines rumored to begin service within the next few years.
In addition, the airport has begun remodeling and making significant investments in its infrastructure. United is spending millions of dollars to improve the airport, seen in the opening of the new $97 million Terminal B South concourse, as well as the new Terminal C North concourse, which just opened this year.
IAH's international terminal for all global flights excluding United, Terminal D, is soon to see a brand new facility. The new building, which is to replace the current terminal at the same location, is to be a $700-$900 million project. At completion, Terminal D will have 15 gates, each equipped to handle wide body aircraft, such as the Airbus A380.
Overall, the airport is looking towards a bright future, with much more expansion planned. However, IAH will have to continue to compete with HOU, as Southwest has expanded out of HOU in both the domestic and international scopes. While it may not be the busiest airport in Texas, lesser crowds mean easier navigation and a more personalized experience, making IAH the best airport in Texas.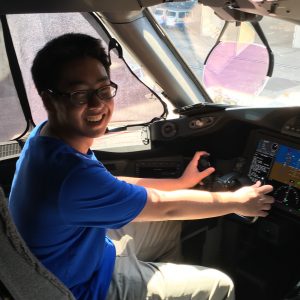 Ever since he made his first trip on a Boeing 747 in 2005, Samuel has been an AvGeek at heart. He is a dedicated United (ex-Continental) loyalist and frequent flier who attempts to live by Continental's slogan, "Work Hard, Fly Right." He has a huge love for the Boeing 777 along with any other Boeing wide body aircraft. Samuel is an avid collector of all types of airplane memorabilia ranging from model airplanes to in-flight magazines. In his free time, Samuel enjoys playing guitar and piano, and he is constantly on various airline websites scanning for any breaking news.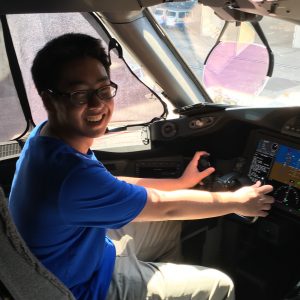 Latest posts by Samuel Chen (see all)