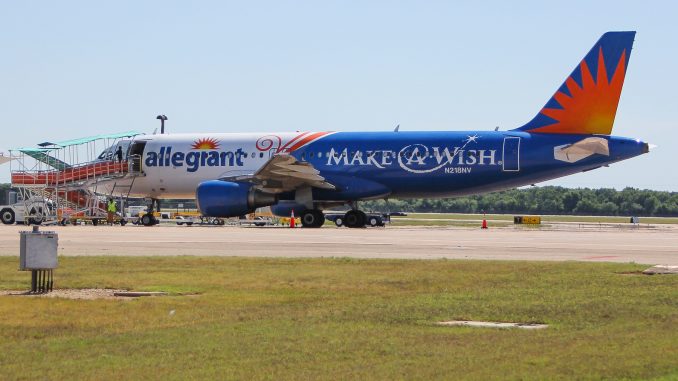 Texas. Its history is a long and complicated one, having been a part of Spain, France, Mexico, the Republic of Texas, the Confederate States of America, and finally, the United States of America. In 1845, Texas became the 28th state to enter the union, and 172 years later it stands as the second most populous state and plays home to 54 Fortune 500 companies. Every year, more than 100 million passengers fly into and out of dozens of the state's airports. But today, three of its busiest – Dallas/Fort Worth International Airport (DFW), George Bush Intercontinental Airport (IAH), and Austin-Bergstrom International Airport (AUS) – continue to vie for the title of Best in Texas.
In the third part of the series, we will be discussing Austin Bergstrom International airport (AUS) and why one writer believes it is the best airport in Texas. Be sure to check out the first part of our series discussing George Bush Intercontinental Airport (IAH) and the second part of our series discussing Dallas Fort Worth International Airport (DFW).
History
Located deep in the heart of Texas, Austin Bergstrom International Airport is the main airport for passengers flying out of Central Texas. Originally, Robert Mueller Municipal Airport was Austin's main airport for passenger flights. Commercial service began at Mueller Airport in 1936, and was located just slightly outside of the city.
However, as Austin grew, it ended up becoming landlocked and in the center of the rapidly growing capital city. This prevented the airport from being able to expand to handle more passengers. In May of 1993, then Mayor Bruce Todd and a local public affairs consultant created a campaign for a new and larger airport. The campaign was a success, and in November 1994 the airport began being built.
Bergstrom Air Force Base was chosen as the site for Austin's new airport as it was selected for closure in 1991. The main runway (17R/35L) and its taxiways were kept intact. This runway is 12,248 feet long and can handle large aircraft such as the Boeing 747 and Airbus A380. A new runway (17L/35R) was also built to the east of the terminal during construction.
The airport terminal originally planned to have 19 gates, however, during construction it was expanded an additional 160,000 square feet to add six more gates.
The opening of Austin's new Bergstrom International Airport in 1999 allowed airlines to add many more non-stop flights to the city. As airlines expanded their service, international flights began landing in Austin as well. In March 2014, British Airways inaugurated flights to London Heathrow using the new Boeing 787 Dreamliner. This route marked the first transcontinental flight for the city. Since then, in 2016, Condor Airlines also began twice-weekly seasonal service to Frankfurt.
The Good and The Bad at AUS
Austin is known as being the live music capital of the world, and this does not stop at the airport. With five live music stages in the terminal, passengers flying through the airport can experience over 200 live concerts each year. Additionally, inside the terminal, the airport only allows restaurants local to Austin, with the exception Auntie Anne's. Unique art and architecture throughout the airport also makes flying through more enjoyable.
The airport is situated between two major hubs, Dallas (DFW) and Houston (IAH), however this has not stopped airlines from starting flights to Austin. Today, 18 airlines operate over 200 flights from around the country and world a day to the city. Southwest Airlines has the largest presence in the city offering flights to 33 destinations. American Airlines, Delta Air Lines, and United Airlines also operate daily flights to almost all of their hubs.
With two nonstop flights to Europe, Austin is also connected to Canada via Air Canada, and Mexico via AeroMexico, Volaris, Southwest Airlines, and United Airlines. To accommodate international expansion, the airport also recently opened a new Customs facility.
Many airlines, including low-cost carriers, have also found success in Austin. Allegiant Airlines initially began serving Austin with flights to Las Vegas in October 2013. Today, the airline now flies to ten destinations and has turned Austin into a focus city.
With new flights and constant expansion, the airport does however face long check in, TSA checkpoint, and baggage claim wait times during peak travel periods of the day. The airport is also regarded as being fairly expensive to fly to, particularly in the summer months, given its growing popularity.
The Future
In 2002 the airport handled 6.6 million passengers, while last year the number almost doubled to 12.4 million passengers, up 1.4 million from the terminal's initial design to accommodate 11 million passengers. As one of the fastest growing airports in North America, the airport is constantly looking at new ways to expand to accommodate even more people.
The new South Terminal recently opened with three outdoor gates. This terminal is privately run and serves only low-cost carriers such as Allegiant Airlines, because it is cheaper to use than the main terminal. The opening of the South Terminal has helped alleviate some congestion in the main Barbara Jordan Terminal.
A nine gate expansion is currently in progress at the airport. The expansion will help add more gates for wide-body jets and space inside the terminal for more passengers, restaurants, and shops. This will allow new airlines to add flights to Austin, as well as allow airlines that already serve the city to continue and expand.
In the future, the airport is also looking to expand flights both domestically and internationally. Most notably, in addition to the two current transatlantic routes, the airport hopes to also add a transpacific flight in the future. All in all, the future for Austin Bergstrom International Airport looks very bright as the airport continues to grow and welcome new flights.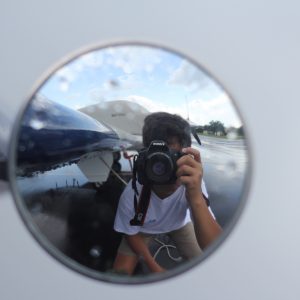 Mateen has been interested in aviation from a very young age. He got his first model airplane at six and has been airplane spotting since he was nine years old. He has always had a passion for aviation and loves learning about different aspects within the industry. In addition to writing for AirlineGeeks, Mateen is also an editor for his high school's newspaper. You can also find him on Instagram (@Plane.Photos) where he enjoys sharing his aviation photography with thousands of people everyday.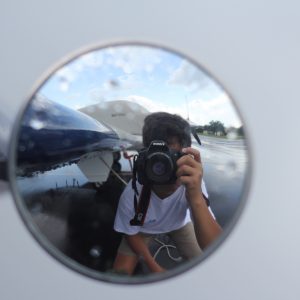 Latest posts by Mateen Kontoravdis (see all)