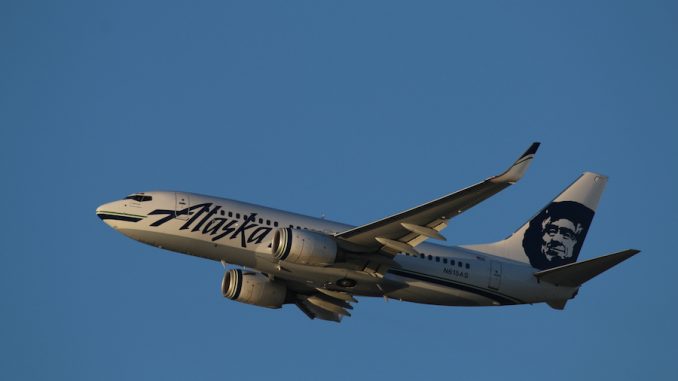 On Aug. 21, 2017, Alaska Airlines will be hosting a special charter flight to view the "Great American Eclipse" from 35,000 feet in the air. The flight is specifically geared to pre-selected astronomy enthusiasts and eclipse chasers. Departing Portland at 7:30 AM, this flight will allow the passengers to be some of the first to witness the eclipse.
While the flight is currently invitation only, Alaska Airlines is offering one person and a guest to be on this amazing flight. The contest will be available through Alaska's social media channels beginning July 21.
"As an airline, we are in a unique position to provide a one-of-a-kind experience for astronomy enthusiasts," said Sangita Woerner, Alaska's Vice President of Marketing. "Flying high above the Pacific Ocean will not only provide one of the first views, but also one of the best."
The area of viewing for this flight is known as one of the most prone to inclement weather areas across the country. However, the airline is committed to ensuring that the eclipse viewers onboard are guaranteed the best viewing as possible, flying high above any weather or cloud cover that may be in the area at the time.
Named appropriately, the "Great American Eclipse" is a solar eclipse that spans coast to coast across the U.S. Viewing the eclipse itself is a special experience regardless of where one is located on that day. The last time something similar to this happened was in 1918, nearly 100 years ago.
The airline's website gives specific locations of where those who aren't fortunate enough to get onto the flight can view the eclipse in its totality. The Alaska Airlines locations include Redmond/Bend, Oregon, Sun Valley, Idaho, Charleston, Nashville, St. Louis, Atlanta, and Kansas City.
While many airlines have initiatives to help passengers connect to the natural environment that they live in, none have done something like what Alaska is doing. For example, United has its "EcoSkies" program and other airlines have similar programs. 
Alaska Airlines is no stranger when it comes to helping astronomers view something extra special. In 2016, the airline adjusted its flight path between Anchorage and Honolulu, allowing its passengers to be some of the last in the world to witness a solar eclipse.
Each airline is known for what they do to gain their community's loyalty and respect; Alaska has continually demonstrated its passion and dedication to those who care deeply about the wonders way above our head.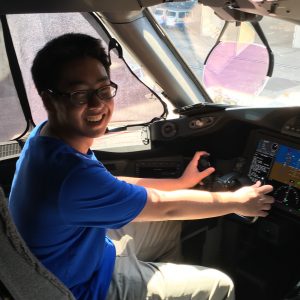 Ever since he made his first trip on a Boeing 747 in 2005, Samuel has been an AvGeek at heart. He is a dedicated United (ex-Continental) loyalist and frequent flier who attempts to live by Continental's slogan, "Work Hard, Fly Right." He has a huge love for the Boeing 777 along with any other Boeing wide body aircraft. Samuel is an avid collector of all types of airplane memorabilia ranging from model airplanes to in-flight magazines. In his free time, Samuel enjoys playing guitar and piano, and he is constantly on various airline websites scanning for any breaking news.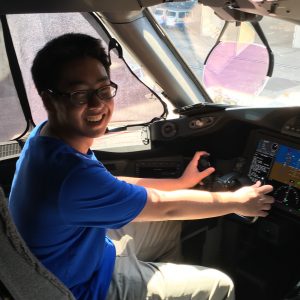 Latest posts by Samuel Chen (see all)