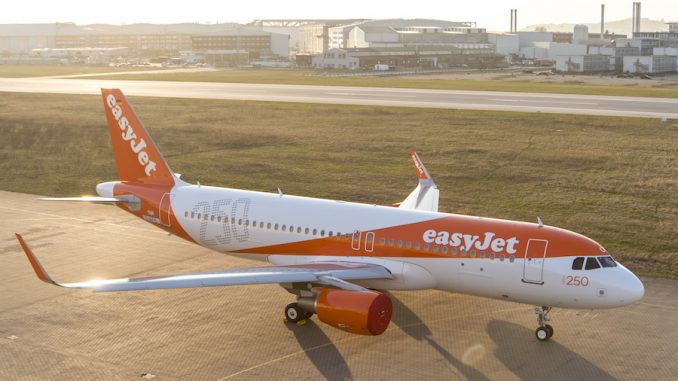 As of June 26, 2017, easyJet announced that it has launched a 'skill' on Amazon Alexa, becoming the first European airline to do so. A 'skill' is a program built in to Amazon Alexa that allows users to interact with the device using just their voice.
"We are delighted to be able to offer our passengers another new digital channel to make their journeys even easier.  With the growing popularity of Alexa and Amazon's Echo products, this new skill is an easy, efficient and innovative way for customers to check flight status," stated James Millett, Director of Digital and Marketing, easyJet. "We are delighted to work in collaboration with Amazon who, like easyJet, are embracing technology to help make their customers experiences simpler and more seamless."
According to the airline, customers will be able to check their flight status using their flight number. If a passenger does not know the flight number, they can use their departure and arrival airport. In order to use the skill, passengers should enable it through the Alexa app or simply ask "Alexa, enable easyJet."
"This new skill makes life easier for customers flying on easyJet,"said Fabrice Rousseau, General Manager, Alexa Skills Kit EU."Checking a flight's status normally means having to use a phone or computer, but now you can simply ask Alexa and get an instant response from easyJet. This is a more natural interaction."
On their website, easyJet has given sample commands for what passengers can ask of the system, including "Alexa, ask easyJet for status of EZY2151" and "Alexa, ask easyJet for flight status Gatwick to Barcelona."
The airline will now be joining the ranks of the limited companies who have enabled an Alexa skill for flight tracking, including travel service Kayak. Though it is convenient to ask for a flight status update through artificial intelligence, only time will tell if other airlines follow suit and enable an Alexa skill as well.
Ashley is currently a senior in high school and plans on pursuing a career in aviation or journalism. Her favorite airplanes include the Boeing 777, 737MAX, and Airbus A350. She enjoys taking flights on various airlines to different airports and planespotting at her local airports.
Latest posts by Ashley Magoon (see all)