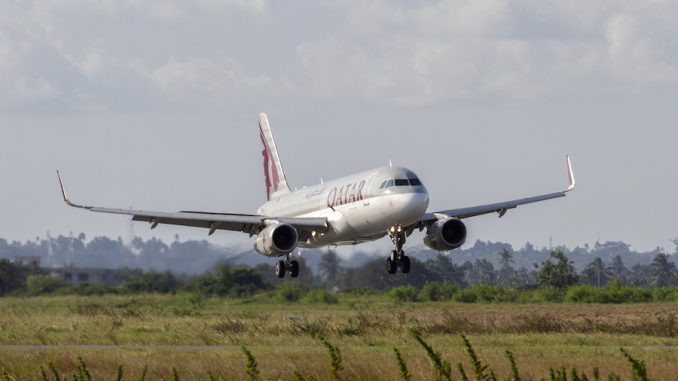 Qatar Airways has been approved to operate flights on behalf of British Airways during a planned cabin crew strike set to start on July 1 and last 16 days. The strike is the latest in an ongoing dispute which began over crew pay between the British carrier and mixed fleet cabin crew who operate the airline's long and short-haul services.
The latest dispute is regarding sanctions on union members who took part in previous strikes earlier this year. According to Howard Beckett, Unite's Assistant General Secretary, "Airline bosses removing travel concessions from crew who took part in previous strikes is punishing staff for using legitimate industrial means to reach a wage deal."
Commenting further, Beckett stated that "the divisive way British Airways has targeted striking members of cabin crew is unlawful."
Unite is the union utilized by cabin crew employed by U.K.-based airlines, as well as cabin crew based in the U.K. working for airlines overseas. It includes employees from multiple airlines, but its largest cohort comes from British Airways.
To minimize disruption to it's services, and ensure that passengers booked to fly during the strike period are able to travel, the carrier applied to the Civil Aviation Authority (CAA) to utilize nine Qatar Airways Airbus A320s and A321 aircraft during the period.
While the CAA has not yet confirmed if the application has been approved, International Airlines Group (IAG) CEO, Willie Walsh, told press on Thursday that "I'll be pleased to say that those airplanes will fly and all of the British Airways passengers who are booked to fly with us over the next couple of weeks will be flying."
This statement follows shortly after a call was made by Unite for the CAA to prevent the application of British Airways to operate these flights with Qatar Airways registered aircraft. In a statement on the unions website, the group warned that the lease could be in breach of aviation law if British Airways did not demonstrate that the same safety standards would be applied to the aircraft as already applied on their own.
The union has said that British Airways should be focusing its energies and efforts on resolving the dispute, as opposed to seeking to lease aircraft from other carriers at a cost which it estimates to be around £5,000 per hour.
British Airways will be operating on a "wet lease" agreement with Qatar Airways, in which both the aircraft and crew will be supplied by the Gulf-carrier, who also owns a 20 percent stake in the British Airways parent company, IAG. Both airlines are already partners in the OneWorld alliance, which allows them to codeshare on certain routes and services.
The first Qatar Airways aircraft, an A320 labeled A7-ADI, flew from Doha to London-Heathrow yesterday ready to start services on behalf of British Airways.
Josh is a long-term aviation enthusiast and aspiring commercial airline pilot. From a young age, he has immersed himself in all things aviation. From plane spotting at local airports and airfield to racking up frequent flier miles on trips abroad, Josh is a huge AvGeek at heart. He graduated from university in September 2017 with a first class Bachelor of Science degree in Air transport. He completed his pilot training, gaining his Frozen ATPL in November 2017 upon completion of his Multi-Engine Instrument rating and Multi-crew/Jet orientation course. He currently has around 230 hours of flying experience in various aircraft. He hopes to join an airline as a first officer by the end of 2017.

He frequently flies on one of his favorite airlines, British Airways, and is an avid Avios collector and British Airways Executive Club member.
In his spare time, while not studying, flying or immersing himself in aviation he enjoys spending his time volunteering in a variety of roles and running a blog to help other aspiring pilots pursue their dream.
Latest posts by Joshua Drabble (see all)