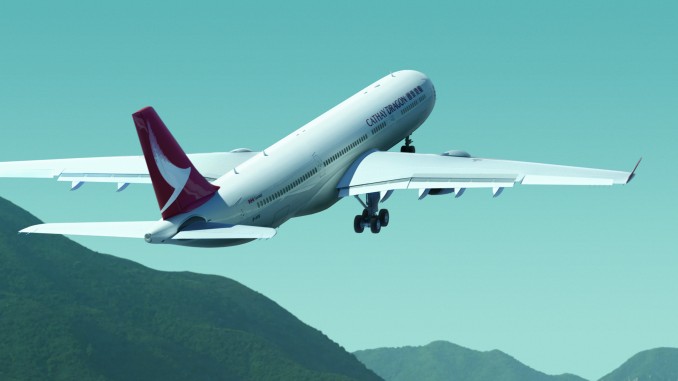 The United States Department of Transportation (DOT) announced on June 29, 2017 that Cathay Dragon has been approved to begin service from to the United States under exemption code 49 U.S.C. §40109 and amended foreign air carrier permit under 49 U.S.C. §41301.
The Hong Kong-based carrier filed to operate flights to the United States on January 12, 2017. The DOT approved the request under the 1997 Agreement between the Government of the United States and the Government of Hong Kong Concerning Air Services.
Cathay Dragon started as a low-cost carrier under the name of Hong Kong Dragon Airlines in 1985. After becoming a wholly owned subsidiary of Cathay Pacific in 2006, the carrier was rebranded to Cathay Dragon in 2016. The airline currently operates a fleet of Airbus A320's, A321's, and A330-300's.
The DOT approval will allow the foreign carrier to operate flights to the United States carrying passengers, mail, and property for one year. According to the DOT release, the terms are "subject to conditions, and tentatively to grant, subject to show-cause procedures, its request for an amended foreign air carrier permit, also subject to conditions." The approval also allows Cathay Dragon to fly point-to-point within the United States.
Point-to-Point will allow the airline to fly from Hong Kong to one U.S. airport, then onto another U.S. airport before heading back to Hong Kong. This means, for example, Cathay Dragon could operate a flight from Hong Kong – Los Angeles – New York City – Hong Kong.
The point-to-point approval comes at an interesting time, as major U.S. carriers continue to battle with Middle Eastern carriers, complaining that the Middle Eastern governments subsidize the carriers to a point where they receive an unfair advantage. The airlines are also arguing that the foreign carriers are taking away from the United States carrier business as well as jobs occupied by United States citizens.
Cathay Dragon has not yet released word on potential routes to the United States.
Matthew Garcia became interested in aviation at the age of 12 when he installed Microsoft Flight Simulator X on his computer. He was instantly "bitten by the bug" and has been in love with aviation ever since. Matthew took his first introductory flight in 2013 and began normal flight training in February of 2015. Over the years, Matthew's love and knowledge for aviation has grown tremendously, mainly due to FSX. Garcia flies highly advanced aircraft in a professional manner on a highly complex virtual air traffic network simulating real world flying. In 2016 Matthew achieved his private pilot certificate from the FAA. Now he studies journalism at the University of Nebraska at Omaha.
Latest posts by Matthew Garcia (see all)