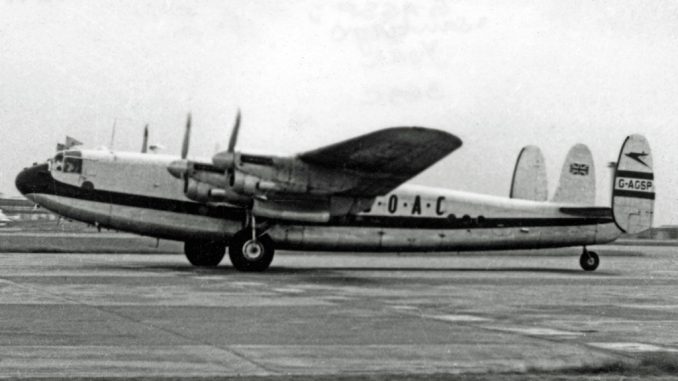 Founded in 1939, British Airways Overseas Corporation, or BOAC, endured a long, rough history, yet left a strong legacy during the nearly four decades the airline existed. Created as a state-owned airline in the midst of a war, BOAC was the product of a merger between Imperial Airways and British Airways Ltd.
Headquartered at London Heathrow Airport in an office block referred to as the Speedbird House, BOAC had a global route network, flying to six of the seven continents at some point during its history.
From its foundation in 1939 up until around 1945, the airline had a vast fleet of war aircraft, including the famous Boeing 314A flying boats for a short period of time, as well as DC-3s, Liberators, Avro Yorks, among several others, many of which were phased out following the conclusion of the war. Over the course of its history, BOAC's fleet grew and changed to include Lockheed 049 Constellations, Boeing 377 Stratocruisers, DC-7s, among others.
In May of 1952, BOAC became the first airline to introduce a passenger jet into service with the introduction of the de Havilland Comet 1. Unfortunately, two years following this milestone, all Comet 1s were grounded after four of the airplanes ended up crashing, two of which were BOAC aircraft.
In 1958, BOAC began operating the Comet 4 instead. By 1970, the company was also flying the Boeing 707, Boeing 747, and Vickers VC10. BOAC was slated to become one of the first operators of the Concorde, however, the airline ceased operations before this could happen.
The airline's downfall in 1974 came as the result of a merger with British European Airways, or BEA. The first attempt at a merger with the company had occurred in 1953, but fell through. Later on, BEA would become British Airways, leaving BOAC in the history books and carrying on its legacy in multiple aspects, including the Speedbird branding and the delivery of the Concorde.
Ashley is currently a senior in high school and plans on pursuing a career in aviation or journalism. Her favorite airplanes include the Boeing 777, 737MAX, and Airbus A350. She enjoys taking flights on various airlines to different airports and planespotting at her local airports.
Latest posts by Ashley Magoon (see all)