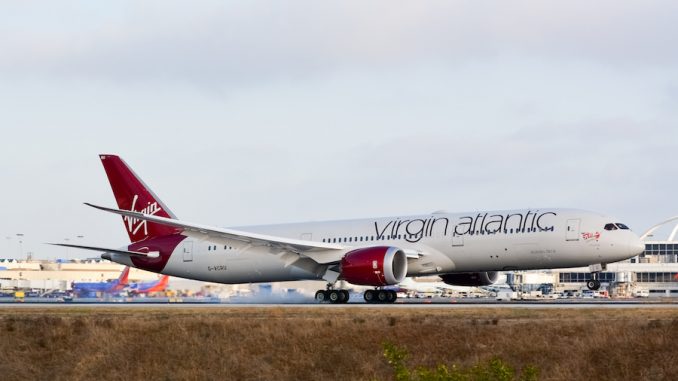 Over a billion dollars-worth of equity in some of the world's biggest airlines changed hands Thursday when four companies announced one of the biggest deals to make headlines this year. Delta Air Lines, Virgin Atlantic, Air France-KLM, and China Eastern Airlines are all playing a part in the landmark agreement.
Delta and China Eastern both purchased 10 percent stakes in French company Air France-KLM, the parent company of French flag carrier Air France and KLM, the flag carrier of the Netherlands. In total, this portion of the deal is worth nearly 751 million euros ($882 million).
In addition, Air France-KLM acquired Virgin Group's 31 percent stake in British carrier Virgin Atlantic, a purchase valued at 220 million pounds ($289 million).
But what does the deal mean for consumers, the airlines involved, and the rest of the industry?
Just Another Drop in the Bucket
So far this year, numerous deals have come to light involving airlines big and small from all across the globe. The Delta/Air France-KLM/Virgin/China Eastern deal is emblematic of a much larger trend in the airline industry which Samuel Engel, head of ICF International's Aviation group and recognized expert in aviation economics calls "cross-border consolidation."
Delta is a prime example of this, as the new deal only expands their investment portfolio, which already included 49 percent of Virgin Atlantic, 49 percent of AeroMexico, 9.5 percent of Brazil's GOL Airlines, and a further 3.6 percent stake in China Eastern. Ideally, these investments help Delta to earn greater returns each year, assuming the risk doesn't outweigh the benefits.
Delta, of course, is just one airline with billions of dollars invested in other carriers across the globe. Abu Dhabi, United Arab Emirates-based Etihad Airways also owns portions of numerous airlines from Air Serbia to airberlin to Jet Airways.
These airlines have coalesced to form a group of eight airlines that Etihad now called the Etihad Airways Partners, a miniature alliance of sorts. And it all started because of a few investments. While Delta's investment thus far in Virgin Atlantic has helped the airline make more money, Etihad has struggled as it has had to battle both regulation and expensive labor forces in its European investments, particularly with Alitalia and airberlin.
Routes, Codeshares, Joint Ventures, and More      
Etihad touts the Etihad Airways Partners as, "a unique partnership between eight airlines, who have joined together to offer you more choice, with a combined network of over 400 destinations across six continents."
Though on the surface these deals may appear to purely benefit the companies, travelers gain from them, too. The transactions announced Thursday have pushed many of the airlines involved into launching joint-ventures, just about the closest partnerships airlines can have with each other.
Delta and China Eastern already had such a partnership, but Delta, Air France-KLM, and Virgin Atlantic formed a new group, one that spans four countries, two continents, and the Atlantic Ocean. According to Engel, this is currently the norm for transatlantic flying.
"The transatlantic market is mostly saturated by immunized alliances, with over 80 percent of capacity locked into one or more immunized [joint ventures]," Engel said. "The largest carrier outside of an immunized partnership is Norwegian, but they only make up 3.6 percent of total seats across the Atlantic."
Engel also believes this joint venture is likely to stick around.
"The fact that two partners have essentially given money to the third to invest in the partnership shows a degree of commitment to making the alliance effective," he said.
All of the airlines involved, excluding Virgin Atlantic, are members of the SkyTeam alliance, but cooperation under the joint venture would extend beyond typical intra-alliance ties.
"The view is to work together like a kind of total company on the North Atlantic deciding together what is the network, what is the pricing, what is the yield management," Air France-KLM CEO Jean-Marc Janaillac said in an interview with CNN.
Owing to the new agreements, customers will see more frequencies and/or new routes, the ability to earn and spend miles across the three carriers, and likely consolidation of various facilities at shared destinations.
"I'm delighted to say that we've agreed with Air France-KLM and Delta our collective intention to form a four way strategic joint venture, which will be extremely beneficial to our airline, our customers and the brand we all love so dearly," Virgin Group Founder Richard Branson said in a statement.
In total, the four airlines operate over 300 daily transatlantic flights, which will give customers plenty of options for that next hop across the pond.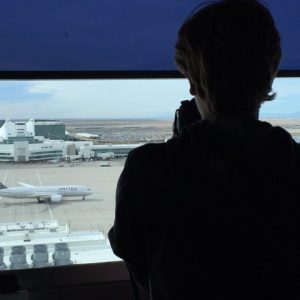 When he was just six months old, Parker took his first flight. From that point, he was destined to love aviation. His mom worked for Southwest Airlines much of his family have been frequent flyers on American Airlines for years, just as Parker is now. In 2015, Parker, inspired by aviation accounts on Instagram, decided to create an account of his own, and he hasn't stopped spotting since. On top of that, Parker has been writing for his school paper since his freshman year and has been writing and doing photography work for AirlineGeeks since August 2016.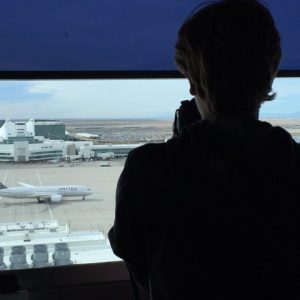 Latest posts by Parker Davis (see all)