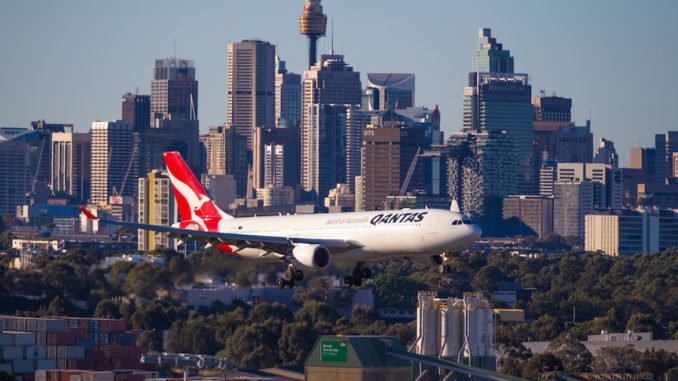 Given the airline's continued growth and resurgence in stockholder value, Qantas revealed that foreign owners now control 46.73 percent of its shares, just shy of its 49 percent cap on foreign ownership.
Qantas, which also owns subsidiaries Jetstar Airways and Qantas Freight, has been more bullish this year on news of growing unit revenue for domestic flights despite challenges in international routes. During the airline's 2017 FY Q3 address, Qantas CEO Alan Joyce noted that the airline's quarterly performance has continued to meet expectations and laid the ground work for strong results for the remainder of 2017.
Contrary to the second largest airline at home, Virgin Australia, Qantas has restrictions on how much of its company can be owned by foreign investors and airlines. For example, any single foreign owner is limited to a 25% stake in Qantas, whereas foreign airlines cannot hold more than 35% of the total shares on the market.
Finally, total foreign ownership is restricted to 49% of the total airline, ensuring that the majority of Qantas will always be held by those who call Australia home.
This is in stark contrast to competitor Virgin Australia, which has no caps on foreign ownership. Currently, the airline is owned by a wide range of airlines and airline groups including the HNA Group, Etihad, Singapore Airlines and the Virgin Group.
The concept of majority foreign ownership is something that isn't recognized everywhere. In the United States for example, the Federal Aviation Act mandates that any carrier based in the country has to be 75% or more owned and controlled by citizens of the U.S.
This issue was intensely debated when Virgin America began planning operations in the early 2000s, as its initial application was denied by the Department of Transportation in 2006 due to the appearance of too much foreign ownership and involvement.
The matter was eventually resolved when Virgin America submitting a revised application with a different corporate structure and the removal of its CEO, Fred Reid, who was viewed as being too affiliated with Richard Branson's Virgin Group.
Qantas has been lobbying the Australian government for some time to remove its cap on foreign investment, citing the fact that it is unfair to have a different playing field for the two largest airlines in the country. In the event that the cap is reached by foreign investors, a sell-off will be required by the last to invest before hitting the 49 percent cap.

Joe joined AirlineGeeks in 2014, and in his current role as Editor-in-Chief manages a growing team of writers both in North America and Europe. He enjoys spending the bulk of his time researching, learning and analyzing the latest trends in the airline industry, all while mentoring new members of the AirlineGeeks team who seek to do the same. Areas of research include revenue management, codeshare and alliance partnerships and airline financial results.

Latest posts by Joe Pesek (see all)