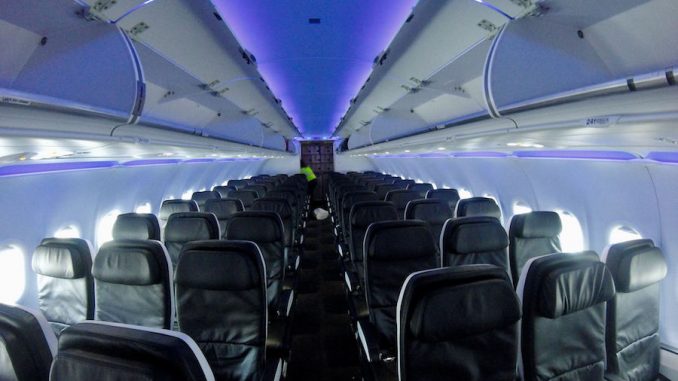 U.S airlines are involuntarily bumping passengers from flights at the lowest levels since 1995, according to the U.S. Department of Transportation's most recent Air Travel Consumer Report, released Tuesday by the agency.
The report, which includes data such as on time percentage and mishandled baggage complaints, also contains information regarding overselling of flights. It showed a sharp decrease in passengers being kicked off flights due to overbooking since high profile incidents in recent months that brought the practice under scrutiny.
According to the DOT, the 12 airlines that report data on overbooking said only 0.44 out of every 10,000 passengers was involuntarily bumped in the second quarter of 2017. This compares to a rate of 0.62 per 10,000 passengers in the first quarter of this year as well as the second quarter of 2016.
A spokeswoman for Chicago-based United Airlines told the New York Times only 61 passengers were involuntarily denied boarding on United flights in May, and only 46 such incidents occurred in June. These numbers combined represent less than 11 percent of the 957 passengers involuntarily denied boarding on United flights in April.
JetBlue Airways' reported a rate of only 0.04 per 10,000 passengers involuntarily denied boarding, down from 0.91 in the same time frame last year. The airline, however, blames the inflated numbers in 2016 and the few instances this year on equipment swaps.
"JetBlue has a longstanding customer-friendly policy to not oversell flights and we have remained committed to that policy since we launched our first flight in 2000," the statement said. "The numbers in the D.O.T. reports reflect rare instances when our larger A321 aircraft were changed to smaller aircraft to accommodate unplanned operational needs."
Southwest Airlines also saw a decreased rate of bumped passengers after the airline rolled out a new reservation system in early May which does not allow the airline to oversell flights.
The report also saw figures for on-time arrivals released, with Honolulu-based Hawaiian Airlines topping the chart after posting a figure of 90.4 percent on-time arrivals in June. At the bottom of the list were JetBlue, Virgin America, and Spirit Airlines, with the worst percentage coming from JetBlue with 60.6 percent of flights arriving on time.
For the three legacy carriers, Delta fared the best with an on-time figure of 82.8 percent, placing them solidly in third place overall. American Airlines' number of 73.2 percent placed them in last of the three largest contenders, with United holding firmly in the middle at 79.2 percent on-time arrivals.
Delta, however, reported the lowest cancellation percentage, with only 0.1 percent of flights cancelled in June. Spirit Airlines was at the other end of the spectrum with a figure of 4.1 percent.
The report added that, in the month of June, the twelve airlines included in the report combined for 494,266 scheduled "flight operations," and an average cancellation percentage of just 1.1 percent, which yielded a total of just over 5,000 flights cancelled for the month.
Additionally, American Airlines also earned the title for the longest non-diversion tarmac delay in the month of June, with flight 1310 from New Orleans to Chicago June 14 sitting on the ground in Chicago for 214 minutes before making its way to a gate.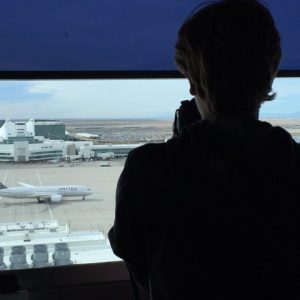 When he was just six months old, Parker took his first flight. From that point, he was destined to love aviation. His mom worked for Southwest Airlines much of his family have been frequent flyers on American Airlines for years, just as Parker is now. In 2015, Parker, inspired by aviation accounts on Instagram, decided to create an account of his own, and he hasn't stopped spotting since. On top of that, Parker has been writing for his school paper since his freshman year and has been writing and doing photography work for AirlineGeeks since August 2016.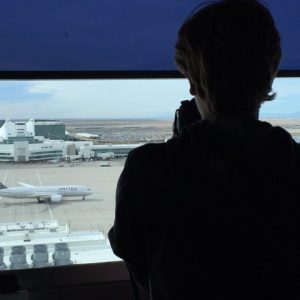 Latest posts by Parker Davis (see all)