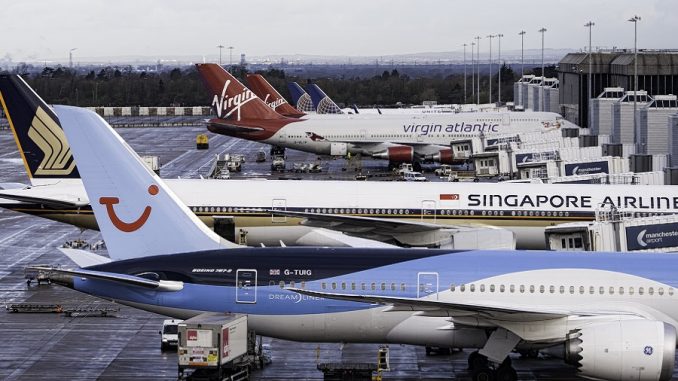 Manchester Airports Group (MAG) recently appointed a new Chief Executive Officer at Manchester Airport. The current CEO, Ken O'Toole, will be replaced by Andrew Cowan, the current CEO of London Stansted Airport. Ken O'Toole will take over as CEO at London Stansted Airport.
Alongside the executive reshuffle, Collette Roche has also been named Chief of Staff for MAG, allowing her the opportunity to lead some of the key corporate functions while simultaneously being responsible for shaping the development of the group's strategy.
The news comes after Roche having a brief spell as Interim Managing Director, where she oversaw the launch of direct flights to Muscat and San Francisco during the busiest days in the airport's history.
Cowan, who joins the helm at the U.K.'s third busiest airport for the second time, is joining during a period when the airport has never been busier, with passenger numbers continuing to rise. He will also oversee the start of the construction of the Manchester Airport Transformation Programme (MANTP).
The program will provide the airport with a world-class terminal facility, allowing it to utilize its two full length runways to their maximum capacity. Andrew has also been charged with cementing the airports position as the UK's global gateway in the North, drawing from his previous experiences in Infrastructure and construction.
Cowan said: "After a successful spell at London Stansted where I have overseen massive growth and the launch of its transformation programme, I am looking forward to returning to Manchester Airport, which is about to embark on one of its biggest developments in its eight-decade history."
Cowan previously served as Chief Operating Officer between 2013 and 2015. With the airport continuing to see the addition of key long haul destinations, combined with substantial growth, he said it is an "exciting time to be part of that journey."
While discussing her new role, Roche said "After several months running the U.K.'s third biggest airport where I have overseen several significant milestones, I am looking forward to the challenge of my new role, which will see me make a difference across all of our airports and international businesses."
With regards to reshuffle, Chief Executive of MAG Charlie Cornish said "Both Ken and Andrew have demonstrated they are first class airport leaders during their career at MAG. I am pleased to have appointed them as the new CEOs of London Stansted and Manchester respectively."
Josh is a long-term aviation enthusiast and aspiring commercial airline pilot. From a young age, he has immersed himself in all things aviation. From plane spotting at local airports and airfield to racking up frequent flier miles on trips abroad, Josh is a huge AvGeek at heart. He graduated from university in September 2017 with a first class Bachelor of Science degree in Air transport. He completed his pilot training, gaining his Frozen ATPL in November 2017 upon completion of his Multi-Engine Instrument rating and Multi-crew/Jet orientation course. He currently has around 230 hours of flying experience in various aircraft. He hopes to join an airline as a first officer by the end of 2017.

He frequently flies on one of his favorite airlines, British Airways, and is an avid Avios collector and British Airways Executive Club member.
In his spare time, while not studying, flying or immersing himself in aviation he enjoys spending his time volunteering in a variety of roles and running a blog to help other aspiring pilots pursue their dream.
Latest posts by Joshua Drabble (see all)