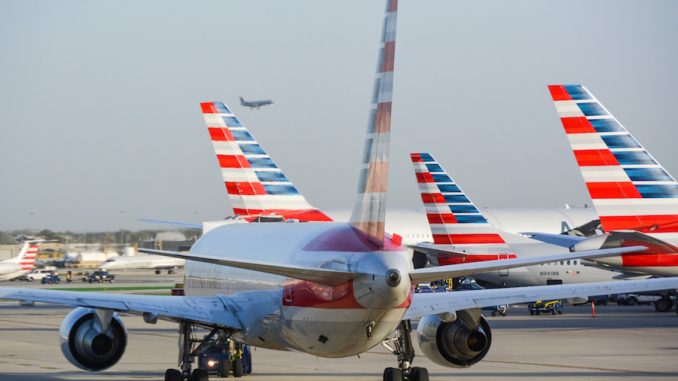 American Airlines launches new seasonal routes from Philadelphia International and Chicago O'Hare to Europe for Summer 2018. Flights will be available for booking starting August 21 for travel between May 4, 2018 to Oct. 27, 2018.
New Chicago Routes
Chicago O'Hare will have new service to Venice. The flights are scheduled to depart Chicago at 7 p.m. and arrive the next day at 11 a.m. The return flights are scheduled to depart Venice at 2:50 p.m. and arrive in Chicago at 6:15 p.m.
This route will be serviced by the Boeing 787-8 adding to the growing roster of American Dreamliners flying out of Chicago. This is not a new destination for American as they already offer seasonal service to Venice from Philadelphia on their Airbus A330.
New Philadelphia Routes
Philadelphia International will have two new routes that are also additions to the American route map, Budapest and Prague.
The flights to Budapest are schedule to depart Philadelphia at 6:25 p.m. and arrive the next day at 9:35 a.m. The return flights are scheduled to depart Budapest at 11:35 a.m. and arrive in Philadelphia at 4 p.m.
The flights to Prague have a similar schedule with a departure from Philadelphia at 6:30 p.m. and a next day arrival at 9:05 a.m. The returns are scheduled to depart Prague 11:30 a.m. and arrive in Philadelphia at 3:10 p.m.
Both routes will be serviced by legacy American Airlines Boeing B767-300 aircraft and legacy American Airlines crews. This is partly due to American pulling Boeing B757s off Philadelphia transatlantic routes and replacing them with legacy American aircraft that more accurately fit route demand.
These aircraft will be pulled off New York and Boston transatlantic routes as American continues to grow Philadelphia as their largest transatlantic gateway.
New York will lose one its flights to Paris, its daily flight to Manchester, and seasonal flight to Zurich. Boston will lose its seasonal summer route to Paris as well.
With the newly freed up aircraft American will also restore Philadelphia to Zurich.
The addition of these three new routes shows American's focus in continuing to grow Philadelphia as their main hub for transatlantic travel while shifting the New York markets to allow for better scheduled flights to key business markets in the West Coast.
Schedules to cities such as Phoenix, Seattle, and San Diego will see some adjustments to allow for better offerings in these key business markets. A new nonstop to Denver will also be introduced.
These new route announcements will offer customers more nonstop access to Europe and better domestic schedules. American Airlines will be the only domestic carrier offering nonstop service to Budapest and will join Delta Air Lines in offering nonstop seasonal service to Prague from the United States.

Hemal took his first flight at four years old and has been an avgeek since then. When he isn't working as an analyst he's frequently found outside watching planes fly overhead or flying in them. His favorite plane is the 747-8i which Lufthansa thankfully flies to EWR allowing for some great spotting. He firmly believes that the best way to fly between JFK and BOS is via DFW and is always willing to go for that extra elite qualifying mile.

Latest posts by Hemal Gosai (see all)