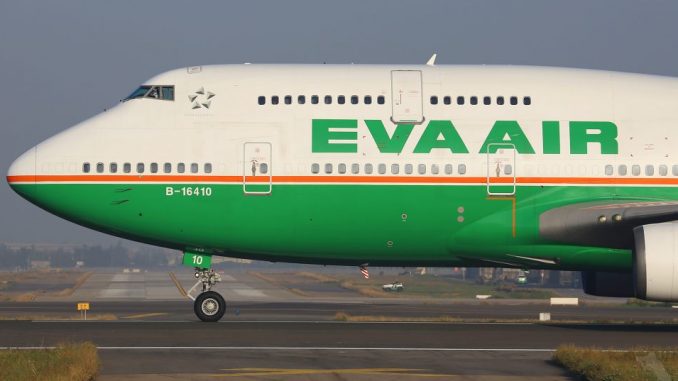 Taipei-based EVA Air is quickly approaching the retirement date and final flight of its Boeing 747-400 aircraft, which was moved from its original retirement date in October to Monday, August 21 back in January of this year.
The aircraft has served the airline for over 25 years, covering numerous long haul routes in EVA's network including flights to Vancouver international (YVR) and Los Angeles International (LAX) from its base in Taiwan.
Passengers will have a chance to fly onboard for the final time as EVA Air's Flight 891 will depart to Hong Kong International Airport before making the return trip back as Flight 892 to Taipei International Airport.
Eva first started flying the aircraft back in 1992, with the distinctive "hump" to the raised cockpit windows that rises up to the upper part of the aircraft. Over time, the Boeing 747 has been an iconic part of the airline's fleet. The aircraft will soon be replaced by the Boeing 777-300ER aircraft which is currently used in Eva Air's fleet across many of its international destinations.
The airline will continue its long haul renewal program as it looks towards the Boeing 787 Dreamliner being the replacement of the Boeing 747.
Eva Air is not the only airline to say goodbye to the Boeing 747, as other airlines in the Pacific have also been retiring the "Queen of the Skies" include Singapore Airlines and Cathay Pacific, all due to the age and the high fuel prices of the aircraft.

Adam has been an avgeek for all his life. When he's not traveing, he's photographing different aircraft, video blogging his travels and watching ice hockey with the LA Kings being his favorite team.
Latest posts by Adam Fowler (see all)