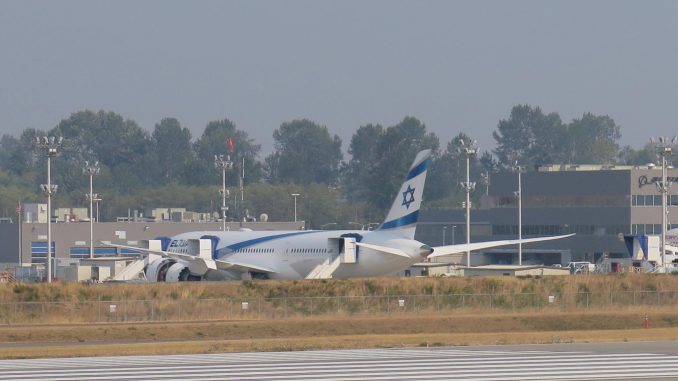 El Al, in a lease with Air Lease Corporation, received their first Boeing 787-9 Dreamliner on Wednesday after a 6,746 mile delivery flight from Boeing's Paine Field in Everett, Wash. The airline is set to receive 16 Dreamliners.
"The arrival of the first Boeing 787 Dreamliner is a day of pride and joy to all of us at EL AL," said EL AL Chief Executive Officer David Maimon. "It is the highlight in the ongoing renewal of the EL AL fleet, which started a year and a half ago when we decided to order 16 Boeing 787 Dreamliners. We are happy to embark on a new journey with our first Dreamliner."
"The arrival of the new airplanes will create a revolution in the customer experience. We have set a very high standard of service and product excellence in order to maintain our position as the first and preferred choice for passengers, travelling both to and from Israel," continued Maimon.
"I am convinced that this significant procurement of 787s is a great opportunity for us to meet the highest levels expected. The Dreamliner will ensure our customers receive exceptional comfort, innovative technology, advanced aircraft and quality service."
The 787 is one of the most technologically advanced aircraft, allowing the carrier to maximize fuel efficiency and save money. El Al's 787-9 has 282 seats in a three-class configuration with business, premium economy, and economy cabins.
The 32 business class seats are in a 1-2-1 configuration, each offering completely flat seats and direct aisle access. This is a brand new business product for the airline debuting on their 787, replacing outdated products on the airline's other long-haul fleet.  
Premium economy will be in a 2-3-2 configuration, with 28 seats, something that the airline is as well introducing on the 787. Premium economy offers 38 inches of pitch. The 222 economy class seats are configured in a typical 3-3-3 layout, with 31 inches of pitch.
"We are honored to deliver the first 787 Dreamliner to our great partners at EL AL," said Ray Conner, Vice Chairman, The Boeing Company. "The 787 Dreamliner will play a key role in the renewal of EL AL's fleet and growing its network worldwide as it ushers in a new era for the airline, its employees and its customers around the globe."
El Al's first 787 destinations are to be between Tel Aviv and London Heathrow starting in September, Newark in October, and Hong Kong in March of 2018.
The carrier has been a loyal customer to Boeing since their first delivery in 1961. The airline currently operates an all-Boeing fleet featuring over 40 aircraft. The 787 is the newest addition to the airline's fleet, complementing the 737, 747, 767, and 777 aircraft.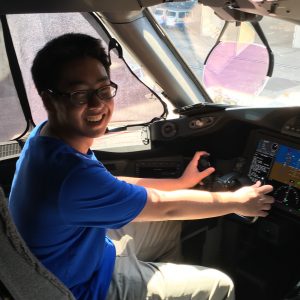 Ever since he made his first trip on a Boeing 747 in 2005, Samuel has been an AvGeek at heart. He is a dedicated United (ex-Continental) loyalist and frequent flier who attempts to live by Continental's slogan, "Work Hard, Fly Right." He has a huge love for the Boeing 777 along with any other Boeing wide body aircraft. Samuel is an avid collector of all types of airplane memorabilia ranging from model airplanes to in-flight magazines. In his free time, Samuel enjoys playing guitar and piano, and he is constantly on various airline websites scanning for any breaking news.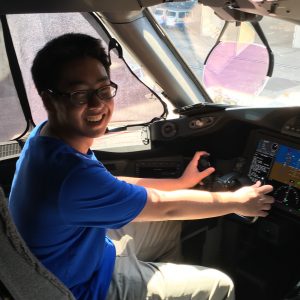 Latest posts by Samuel Chen (see all)