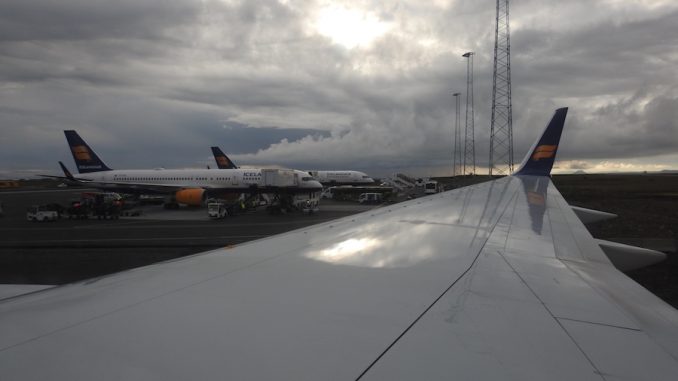 With airlines constantly looking for ways to fill seats, the last couple years have seen the arrival of a new marketing strategy: the stopover program. Over the last decade, numerous airlines have adopted stopover programs as a way to encourage flyers to not just pick an airline, but also support the local economy.
The idea of offering stopovers stems from Iceland's flag carrier Icelandair. The Keflavik-based carrier began in the jet age offered a seven-day stopover for travelers flying between Europe and North America. However, the program was never heavily marketed because Iceland was not a major aviation destination, and with Icelandair's small North American route map, the stopover was rarely used.
A Growing Route Map
Things changed in 2012 though when the airline saw great success in 2010 and 2011 with Iceland being a top tourist destination. With the need for more routes came the ability to market the stopover program to travelers. The idea has worked out well for Icelandair, who has seen double digit percentage increases in passenger numbers over the last seven years.
The airline celebrated the success of its stopover program with the repainting of one Boeing 757 (TF-FIU) into an Aurora Borealis livery with #MyStopover written on the fuselage in 2014.
Icelandair's success didn't go unnoticed as other European airlines started their own versions of stopover programs including Air France, TAP Air Portugal, WOW Air, Turkish Airlines, Finnair and KLM. All stopover programs vary, with some airlines charging extra to stopover, and everyone having different time limits on when and how long a stopover can last.
KLM and Icelandair thus far have been the only airlines to take their layover options to a new level, allowing the traveler to pay for a local citizen to show them around town.
The Trend That Continues to Grow
However, the stopover trend has worked its way into other carriers as well. Japan Airlines offers a stopover in Tokyo for an extra cost when travelling from North America. Emirates and Etihad Airways both offer free stopovers in Abu Dhabi and Dubai when travelling from Europe and North America to Asia, with the latter offering an extra free night in a hotel when booking with a partnered hotel.
Thai Airways also offers a stopover in partnership with the Thai government. Passengers travelling between Europe to Asia and Australia and vice versa are able to use the stopover program Thai Airways offers in Bangkok. Other Asian carriers offering stopovers include Singapore Airlines and Air China.
As for North American carriers, options for stopovers are few and far between, with the only two major stopover programs being offered through Air Canada and COPA Airlines. Air Canada offers European and Asian travellers to stopover in Toronto, Montreal or Vancouver before continuing on to their destinations.
As for COPA, the airline has attempted to market itself as a good stopover point between North and South America, offering stopover in Panama City that travelers can take advantage of. Of the U.S. based airlines, only Hawaiian Airlines offers a stopover in Honolulu for travelers looking to fly between the continental United States and Asia or Australia with no time limit on the stopover.
Final Thoughts
The ability to spend an extra couple of nights without paying extra in airfare has changed air travel. While some carriers may charge extra for the stopover program, the idea of passengers getting to experience more than one city on a vacation has changed the way airlines target passengers to fill airplanes.
The only requirement that all current stopover programs have is that one of the legs of the trip must switch continents, leaving the idea of a intracontinental stopover program still unexplored by airlines and a potential for future expansion. Whether you want to experience Japan via Hawaii, or Spain via Iceland for cheaper than normal, the rise of the stopover program has opened the doors for you to do so.
Although Ian McMurtry was never originally an avgeek, he did enjoy watching US Airways aircraft across western Pennsylvania in the early 2000s. He lived along the Pennsylvania Railroad and took a liking to trains but a change of scenery in the mid-2000s saw him shift more of an interest into aviation. He would eventually express this passion by taking flying lessons in mid-Missouri and joining AirlineGeeks in 2013. Now living in Wichita, Kansas, Ian is in college majoring in aerospace engineering and minoring in business administration at Wichita State University.
Latest posts by Ian McMurtry (see all)