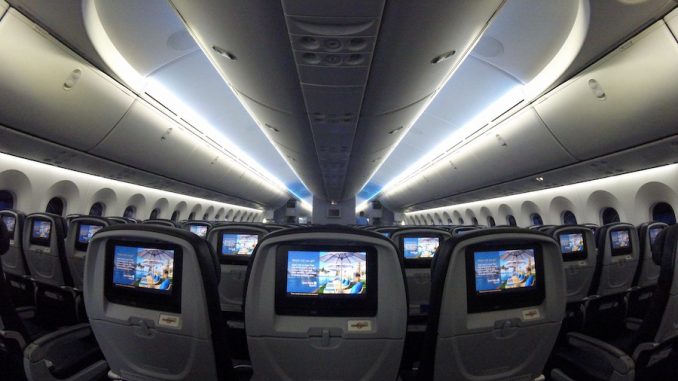 Passenger Revenue per Available Seat Mile (PRASM) is a term thrown around the airline industry often. It's a division of passenger revenue by available seat miles. The question of its importance has caused a divide between many, including analysts and airline executives.
Revenue vs. Net Income
The U.S. airlines in the past few years have been consistently performing well and reporting strong bottom-line profits and net income. Revenues, one of the metrics used in PRASM calculations, however, have been somewhat unstable.
American Airlines in 2015 reported revenues of $40.9 billion while in 2016 reported revenues of $40.1 billion, a slight decrease. The same goes for Delta Air Lines, in 2015 revenues were $40.7 billion compared to only $39.6 billion in 2016.
Though revenues declined both airlines had extremely healthy profits at the end of the year. Profits which could be used for an assortment of things such as returning value to shareholders in the form of stock buybacks.
The healthy profits of the U.S. airlines aren't satisfying analysts and investors. The mediocre PRASM performance is what is keeping many airline shares frustratingly low.
American Airlines is the prime example, they have been lagging in PRASM growth and the stock price has remained relatively low much to the frustration of CEO Doug Parker who took time in the Q2 2017 earnings call to mention this.
Low-Cost Carrier and Capacity Effects on PRASM
This stagnation of revenue growth can be attributed to factors such as capacity and low fares due to increasing competition from low-cost carriers.
When demand is strong, airlines in theory will sell more seats and on average charge more for them. However, when demand decreases, the airlines have a tough call to make: sell seats at a cheaper price to keep planes full or cut supply while increasing fares resulting in less seats.
Though airlines have been keeping capacity growth on a tight leash it appears that smaller low-cost carriers are doing the most damage to major airline revenues. The downward pressure in airfare from upstarts such as Spirit are driving down revenues for the industry.
In order to not lose market share, the legacy airlines are forced to match these prices. This comes at the cost of PRASM.
When fares become very low nobody wins. JetBlue recently mentioned that due to pricing wars they are having a tough time in their New Jersey to Florida routes.
Astonishingly even lost cost carriers such as Spirit Airlines made mention of how rivals matching their low fares will result in a rough outlook for the remainder of 2017. This shows that no airline big or small is immune from the importance of PRASM.
The Airline Perspective
Airline executives want the market to focus more on net income. They believe that is a sign of long-term sustainability. Their goal is to make profit maximizing decisions that will come not only from just increasing revenues but also decreasing costs.
PRASM and yield diluting practices such as fare wars appear to only be short-term concerns. Airline executives seem confident in their long-term plans to continue to cut costs and increase revenues through new fare innovations such as basic economy.
The Analyst Perspective
However, analysts are quite right in their insatiable quest to find PRASM growth. PRASM matters quite a bit because it is a proxy for pricing power.
Pricing power is the ability of the airline to raise prices promptly to either cover higher costs or improve margins. It's compared against GDP growth and expected to exceed cost per available seat mile growth.
While bottom line profits are great, it's not the only metric these executives should strictly focus on. At the end of the day it's not just about having bottom-line growth, top-line also matters.

Hemal took his first flight at four years old and has been an avgeek since then. When he isn't working as an analyst he's frequently found outside watching planes fly overhead or flying in them. His favorite plane is the 747-8i which Lufthansa thankfully flies to EWR allowing for some great spotting. He firmly believes that the best way to fly between JFK and BOS is via DFW and is always willing to go for that extra elite qualifying mile.

Latest posts by Hemal Gosai (see all)