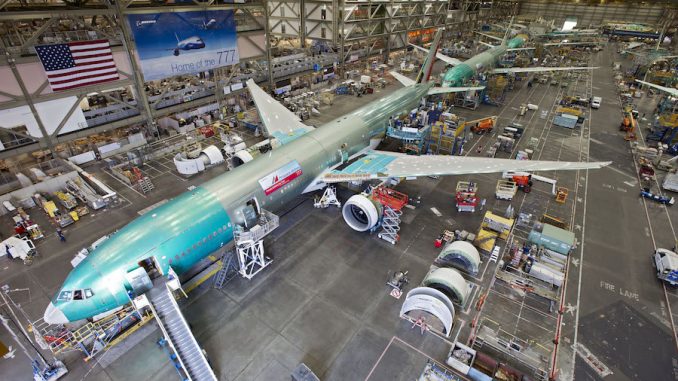 The Geneva-headquartered World Trade Organization's appellate body on Monday announced the repeal of a November decision that had ruled tax incentives Boeing was receiving for keeping the 777X plant in Washington state were illegal.
The European Union had claimed the American aircraft manufacturer was receiving $8.7 billion in illegal subsidies in the form of tax breaks, leading to unfair competition between the company and the EU's biggest aircraft manufacturer, Airbus.
A three-judge panel at the WTO, however, said that, while the incentives helped to encourage Boeing to keep the plant in Washington, they did not discourage the airline from choosing imported parts over domestic ones.
Boeing General Counsel J. Michael Luttig praised the decision but also encouraged the body to take a closer look at Airbus's supposedly illegal subsidies.
"This was a sweeping and clean win for the United States," Luttig said in a statment. "It is now up to the European Union to comply with the WTO findings against it, and end the enduring practice of launch aid, which Airbus' government supporters have continued to provide to each and every Airbus model."
A playful perspective on the #WTO battle. Download our WTO Warriors app available in the AppStore and on GooglePlay. https://t.co/B761ExjMnl

— Airbus (@Airbus) September 4, 2017
This decision, which the EU cannot appeal further, marks just the next chapter in a long battle between Boeing and Airbus. With competition between the two giants as tight as ever, the companies and their respective governments are anxious to keep both production and profits up.
Luttig, who from his position provides one of Boeing's loudest voices on the issue, has long lambasted Airbus and the EU for many of the same claims the European company makes against the U.S. manufacturer.
"Airbus has a long history of putting European taxpayer money at risk through the unsecured loans that created and continue to sustain the company," he said. "Now Airbus and its sponsor governments are putting other European exporters at risk of U.S. sanctions by blatantly ignoring WTO rulings and bringing counterclaims against the U.S. that have no basis in law or in fact."
After a separate WTO decision in June that ruled against U.S. incentives given to Boeing, Airbus CEO Tim Enders expressed his thoughts on the topic.
"The amount of money involved completely distorts trade," Enders said in a statement at the time. "There is absolutely no place for these unfair and anti-competitive practices in today's modern and dynamic global marketplace, and the WTO should make it clear that no government or company can escape from their international responsibilities."
Airbus COO Fabrice Bregier at the time called the ordeal a "never-ending dispute," which is emblematic of the battle which has seemingly gone on since the manufacturers' inceptions.
Later this year, the WTO appellate body is expected to rule on yet another Boeing vs. Airbus dispute, in this case the possible reversal of a 2016 finding that said the EU had failed to make the necessary changes to incentives Airbus had received that were deemed illegal in 2011.
If the decision is upheld, the U.S. would be able to sue for compensation as a result. The government has demanded nearly $22 billion in compensation.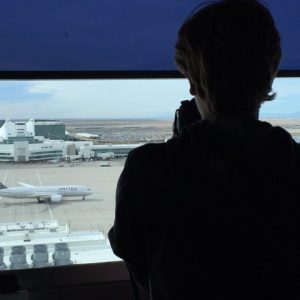 When he was just six months old, Parker took his first flight. From that point, he was destined to love aviation. His mom worked for Southwest Airlines much of his family have been frequent flyers on American Airlines for years, just as Parker is now. In 2015, Parker, inspired by aviation accounts on Instagram, decided to create an account of his own, and he hasn't stopped spotting since. On top of that, Parker has been writing for his school paper since his freshman year and has been writing and doing photography work for AirlineGeeks since August 2016.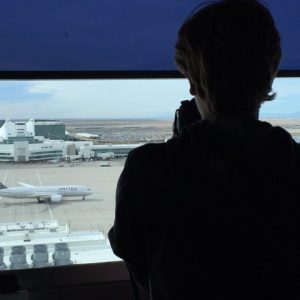 Latest posts by Parker Davis (see all)