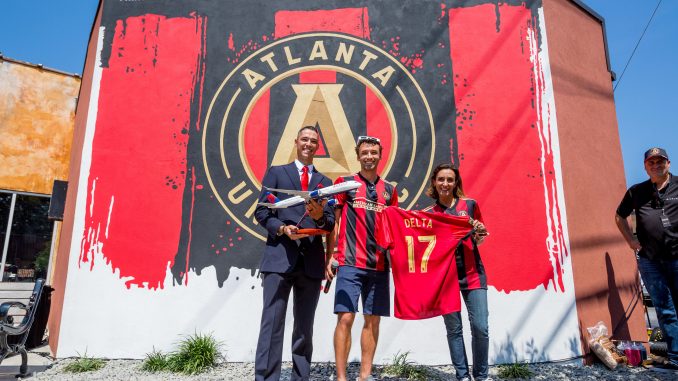 Delta Air Lines has announced that it will be the official airline of the Atlanta Falcons, Atlanta United, and Mercedes-Benz Stadium, the home for the Falcons and Atlanta United. The partnership is for the next five years until 2021, and increases the ties between Delta and its global hub in Atlanta.
In the agreement with Mercedes-Benz Stadium, the South Champions Club has been renamed the Delta 360˚ Club, featuring 25,000 square feet of space, allowing club patrons access to it all throughout the game. In addition, Delta's partnership includes in-stadium LED signage and IPTV exposure. Delta also is offering social media and unique digital content for fans in the stadium.
"Delta has become synonymous with the city of Atlanta and what is important to Atlanta and everyone who lives here, is important to Delta," said Tim Mapes, Delta's Senior Vice President and Chief Marketing Officer.
Delta already is partnered with a variety of Atlanta sports teams, including the Atlanta Hawks and the Atlanta Braves. This new partnership is unique, as it makes Delta the official sponsor of all of Atlanta's major sports teams.
"Just as we strive to provide Delta customers with world-class facilities at airports worldwide, we're also proud to be a part of the new Mercedes-Benz Stadium in our hometown, and to join in the excitement of Falcons and Atlanta United fans all over."
"We are proud to have Delta as an official partner of the Atlanta Falcons, Atlanta United and Mercedes-Benz Stadium," said Tim Zulawski, Chief Commercial Officer, AMB Sports and Entertainment.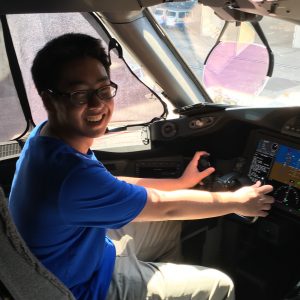 Ever since he made his first trip on a Boeing 747 in 2005, Samuel has been an AvGeek at heart. He is a dedicated United (ex-Continental) loyalist and frequent flier who attempts to live by Continental's slogan, "Work Hard, Fly Right." He has a huge love for the Boeing 777 along with any other Boeing wide body aircraft. Samuel is an avid collector of all types of airplane memorabilia ranging from model airplanes to in-flight magazines. In his free time, Samuel enjoys playing guitar and piano, and he is constantly on various airline websites scanning for any breaking news.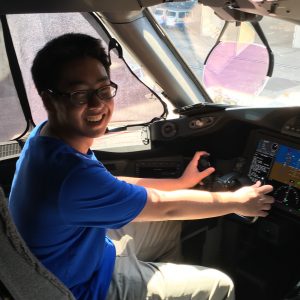 Latest posts by Samuel Chen (see all)