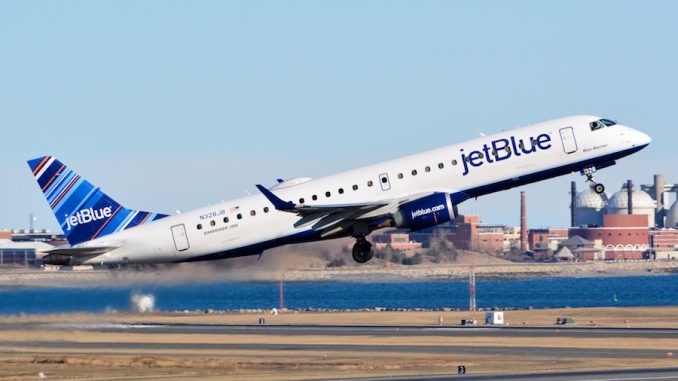 On October 31, 2016, JetBlue Airways began flying from New York's LaGuardia Airport to its hub at Boston's Logan International Airport on its 100-seat Embraer 190 aircraft. This route, less than an hour's flying time with good weather, has been a staple at both LaGuardia and Boston-Logan. Now, JetBlue is trying its hand at the route.
Having been served in the past by Eastern Air Lines, Trump Shuttle, and US Airways, the route is currently served by Delta Air Lines and American Airlines, under the brands of Delta Shuttle and American Airlines Shuttle, respectively, and now, JetBlue Airways. Although a new addition to the Northeast shuttle market, JetBlue is already making an impact by bringing its signature twist to the route.
Perks of the Service
Since this flight is a shuttle service, despite not being branded as such in the way Delta and American do, there are additional perks that are featured. First, JetBlue has partnered with the café Au Bon Pain to provide travelers to New York and Boston with a free cup of coffee or tea in the terminal before their flight, in addition to offering Dunkin Donuts products on board.
Second, alcoholic beverages, including wine and beer, are complimentary on the short flight, something unheard alongside a domestic airline's economy product. Lastly, snacks are provided at the jet bridge door so that passengers may enjoy a snack before departure, as snack service is limited due to the duration of the flight. It is here where passengers can get their fix of JetBlue's signature blue chips.
Another perk of JetBlue's shuttle service is the low price of a ticket. Before JetBlue entered the market, a roundtrip shuttle ticket from New York to Boston was priced at well over $200, due to the fact that mainly business travelers were using the route.
Since JetBlue's entrance, ticket prices have significantly reduced on all airlines flying the route. JetBlue's semi-frequent "flash sales" also see this route being offered for as low as $30 roundtrip, cheaper than any of the other airlines operating this route.
JetBlue's Inaugural Flights
Due to JetBlue offering a last-minute $30 roundtrip deal for its first day of flights, I was able to fly on the inaugural flight from New York to Boston and back. I had just returned from Portland, Maine the night prior to booking, also on JetBlue, and was itching to fly again. Knowing that JetBlue would have a ceremony to kick off the route, I knew it would be worth the short trip.
On October 31, 2016 at 6:30 a.m., JetBlue Airways flight 632 from LaGuardia to Boston-Logan departed from Gate A3 with little fanfare, despite it being the inaugural flight on the route. Everybody seemed tired and just wanting to get to Boston, probably unaware that they were on the inaugural flight.
I, however, was excited to be part of this new chapter in JetBlue's adventure.
Upon arrival in Boston, we were not greeted with a typical JetBlue inaugural welcome, as expected. Instead, it was the second flight of the day that received the ceremony. Arriving at the departure gate, Gate C11, JetBlue had started a party for passengers lucky enough to be flying on flight 731.
The scene at the arrival gate at LaGuardia was equal to our departure gate in Boston, in what could only be described as a party featuring unlimited celebratory food, including a cake with the JetBlue logo. I almost didn't want to leave, but my flying was done for the day.
I had flown from New York to Boston, and back, in less than 4 hours.
One Year Later
Almost a year later, prices for the second week of September fell to $35 roundtrip from LaGuardia to Boston on JetBlue and American's shuttle flights. Going off my positive experience with JetBlue's shuttle flight, I was eager to fly the route again. I decided to book two roundtrips for Tuesday, September 12. Boston, here I come.
I frequently travel to destinations for a day on what I like to call "aviation day-trips." These short trips are a way for me to travel on various airlines and aircraft and experience the different products, as well as visiting new airports and cities, while sometimes getting to explore the cities I travel to. While this trip wasn't going to be a new experience, the price was too hard to pass up.
Round One
A rookie mistake of getting my departure time wrong got me to my parking spot at LaGuardia Airport five minutes before boarding began. I had thought the flight was due to leave at 9:30 a.m., instead of 9:00 a.m. and misjudged New York rush-hour traffic. If it wasn't for an empty terminal and TSA PreCheck, I wouldn't have made the flight. Getting from my car to the gate took me under 10 minutes, unheard of at LaGuardia.
The first flight of the day, JetBlue flight 632, was a great start to a long day of flying. Although with no gate parties, an early departure from the gate and a short taxi had us in the air less than 10 minutes from scheduled departure time, which isn't bad for LaGuardia. I had taken advantage of JetBlue's in-terminal perks and in-flight perks and was not disappointed.
The load had been particularly light that day with most of the passengers situated in the front of the plane, leaving the back sparsely-populated. The attire of most of the passengers led me to believe that most were traveling for business. Everything had been operating smoothly, giving us an early arrival into Boston. Although JetBlue budgets one hour and fifteen minutes per flight, most flights arrive early, as I found out.
As we climbed to 17,000 feet, our final cruising altitude, flight attendants came around for an express drink service. Due to it being early in the morning, I opted for Dunkin Donuts tea, which was surprisingly tasty. The emptiness of the cabin allowed for a more intimate experience. When you're one of only a handful of passengers, you feel like a V.I.P. on a private plane. JetBlue also has the most comfortable seats in the business.
The second flight of the day, JetBlue flight 831, was exactly the same. Excellent in-terminal and in-flight service, despite an error with the in-flight entertainment systems. One of the best parts about when I fly quick there-and-back trips like these is the shock on the flight attendants' faces when they see you on the next flight going back to where you just flew in from. I received the same excellent service from them as I did flying up.
After landing in LaGuardia, I still had two flights to go and found myself in an odd situation. I was a connecting passenger in LaGuardia, something I have never done before as LaGuardia is either my departure or arrival airport.
I was not impressed. Any real connecting passenger would have to leave the secure area to be somewhat satisfied by LaGuardia and take advantage of its amenities, although that is scheduled to change as the airport is currently constructing a new unified Terminal B. There are only a handful of eateries in post-security Terminal B, most of which are pre-made food.
Round Two
Departing LaGuardia for the second time on JetBlue's flight 832, was somewhat more stressful. Having left the gate a few minutes late, I realized I would not be early into Boston, proving troublesome for my already short layover in Boston. An uneventful, although exciting, flight to Boston resulted in us getting in perfectly on time after taking a shortcut to Logan's runway 22L. JetBlue had used all of its scheduled flight time on this one.
On this flight, I had been focusing out of the window as opposed to the inside of the flight. Although the flight attendants did a wonderful job, my mind was focused on whether we would land on runway 27, getting us to the gate quicker, or on runway 22L, getting us to the gate later. I drank my water bottle with great anxiety about the possibility of missing my connecting flight and missing family dinner that night.
Turning to the left prematurely, I knew we were heading for 22L, thus extending the flight. With the help of the flight attendants, I was able to get off the plane and make it to the LaGuardia gate just before they closed the door. I had just landed in Boston and, after speed walking to the next gate, was already sitting on my flight home in less than 10 minutes; my last flight of the day was here before I knew it.
This flight, JetBlue flight 1231, was somewhat fuller than the previous flights, as almost every row was occupied. I suspected it was business travelers who had finished their meetings in Boston. Due to JetBlue's route structure, rarely do people have connecting itineraries, except me. After taking off from Boston, four back-to-back flights had finally caught up to me, and I had fallen asleep for the entire flight.
The Verdict
As I got off the plane, I had that same great feeling that I did when I first flew this route back in October, almost a year ago. Besides snack offerings, nothing on this route has changed. Same friendly service, same comfortable airplanes, same entertainment options, and same perks. The key to successful service is consistency, which JetBlue succeeding in maintaining on these flights.
When flying JetBlue on this route, there is a significant reduction in stress because of all the services and perks that JetBlue offers, in addition to its regular offerings. Positive memories of previous flights, family vacations to Florida, and day trips come back when stepping onto a JetBlue flight, as I have never had a truly bad experience with them besides a few delays.
These factors all contribute to wonderful flights, however short they may be. I truly believe that JetBlue will continue to be successful on this route by continuing their strategy of putting the customer first. It's clear that these flights are here to stay, as JetBlue has not made any significant changes to them since their inception.
The only thing left for them is to begin flying the other half of the shuttle route, LaGuardia to Washington-Reagan Airport.
Prime Student – Earn a bounty for each 6-month trial you drive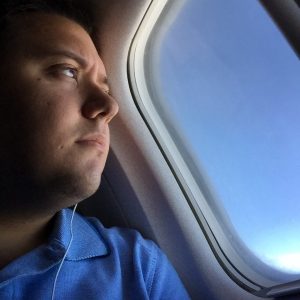 Tom has been flying for as long as he can remember. His first flight memory was on a Song Airlines 757 flying from LaGuardia to Orlando. Back then, he was afraid to fly because he thought you needed to jump off the plane in order to get off. Some years later, Tom is now a seasoned traveler, often flying to places just for the fun of it. Most of the time, he'll never leave the airport on his trips. If he's not at home or at work as a Line Service Technician at Long Island MacArthur Airport, he's off flying somewhere, but only for the day.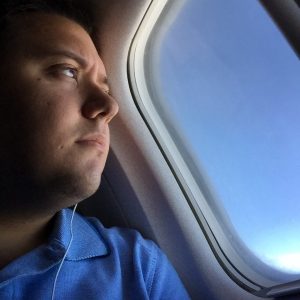 Latest posts by Thomas Pallini (see all)