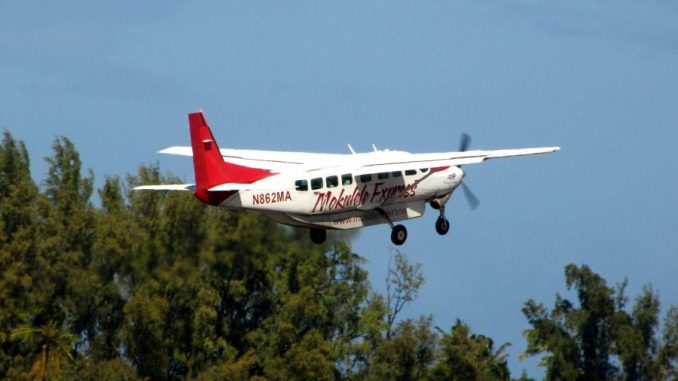 Mokulele Airlines has announced a change to their southern California operations, as the airline will be making a switch in Los Angeles airports for its route to Santa Maria.
Currently, the Hawaii-based carrier operates two routes from Los Angeles International Airport (LAX), both of which are Essential Air Service (EAS) routes, to El Centro and Santa Maria. As of October 3, flights between Santa Maria and the Los Angeles area will switch to Hollywood Burbank Airport (BUR).
The flights between Burbank and Santa Maria will be operated 12 times a week, using the carrier's Cessna Grand Caravan. Mokulele chose Burbank Airport over other airports in the area due to the carrier's partnership with Alaska Airlines. A majority of Mokulele passengers on the route also connect with Southwest Airlines, which maintains a presence at Burbank.
Meanwhile, Mokulele will keep its EAS route to El Centro from Los Angeles International. Mokulele cited the ability for the airline to purchase its own gate at Burbank as being a key driver in its decision, something it is currently unable to do at LAX due to congestion. Upcoming construction work at LAX also played into the decision, as runway closures would most likely cause delays to Mokulele flights.
The decision to move from LAX to Burbank Airport is beneficial for Santa Maria in that it avoids the alternative solution of closing the route for good. Although passengers will lose worldwide connections available from Los Angeles, removing the route would leave Santa Maria with only service on Allegiant to Las Vegas.
The current schedule calls for a mid-morning flight leaving Santa Maria, returning to Santa Maria by the early afternoon. This is supplemented by an additional round-trip flight in the evening.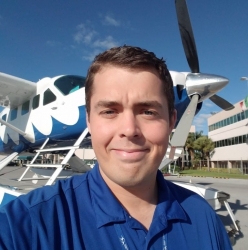 Daniel has always had aviation in his life; from moving to the United States when he was two, to family vacations across the U.S., and back to his native England. He currently resides in South Florida and attends Nova Southeastern University, studying Human Factors in Aviation. Daniel has his Commercial Certificate for both land and sea, and hopes to one day join the major airlines.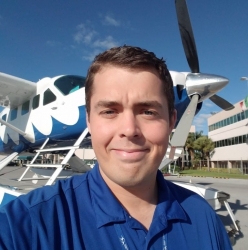 Latest posts by Daniel Morley (see all)