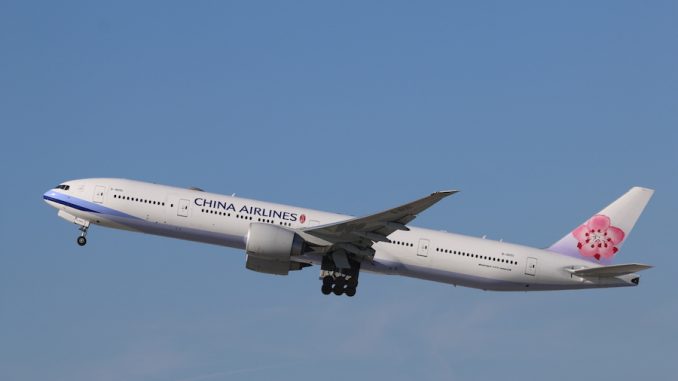 Starting in Spring of 2018, China Airlines will be the first carrier to offer transpacific flights from Ontario International Airport. Four weekly flights will be flown between Taiwan and the Southern California airport, onboard the airline's Boeing 777-300ER aircraft.
China Airlines believes that the new route will succeed as traffic demands between the Asia-Pacific region and the U.S. is forecasted to grow by 6.1 percent every year. The airline projects that it will carry over 80,000 passengers in each direction annually.
"China Airlines is the first Asian carrier to introduce regular services to Ontario. This will also be the second route to offer direct services between Taiwan and the Greater Los Angeles region of California after China Airlines began flying to Los Angeles in 1971. Flight frequency will be increased to one flight a day during the peak season depending on market demand," said Nuan-Hsuan Ho, Chairman of China Airlines.
The airport has been working for months to secure the new route. Currently, Aeromexico and Volaris are the only international carriers that offer flights to Ontario. However, Ontario International Airport believes that it is the closest and most convenient international gateway airport for over 10 million people living in the Southern California regions of Inland Empire, northern Orange County, and eastern Los Angeles County.
Ontario International Airport is committed to supporting new international operations and says that it will make any improvements necessary to manage increasing demand for international air travel to the airport.
On September 28, the airport agreed to waive landing and terminal fees for up to one year for any carrier that starts service from Asia, Europe, New Zealand or South America.
Mark Thorpe, Interim CEO of Ontario International Airport Authority, said: "Asia is such a great opportunity because 54 percent of all passenger demand that originates in Southern California, for travel to Asia, comes from zip codes closer to Ontario airport than LAX." He continued to say: "When you look at mainland China it's 65 percent, and when you look at Vietnam it is 70 percent."
The Interim CEO also said that the airport could support flights to three or four cities in Europe, even though the demand for Asia flights in Southern California is greater.
As the airport continues to talk to more airlines interested in offering nonstop flights to Ontario, China Airlines expects to increase to daily flights during peak seasons of the year.

Mateen has been interested in aviation from a very young age. He got his first model airplane at six and has been airplane spotting since he was nine years old. He has always had a passion for aviation and loves learning about different aspects within the industry. In addition to writing for AirlineGeeks, Mateen is also an editor for his high school's newspaper. You can also find him on Instagram (@Plane.Photos) where he enjoys sharing his aviation photography with thousands of people everyday.

Latest posts by Mateen Kontoravdis (see all)