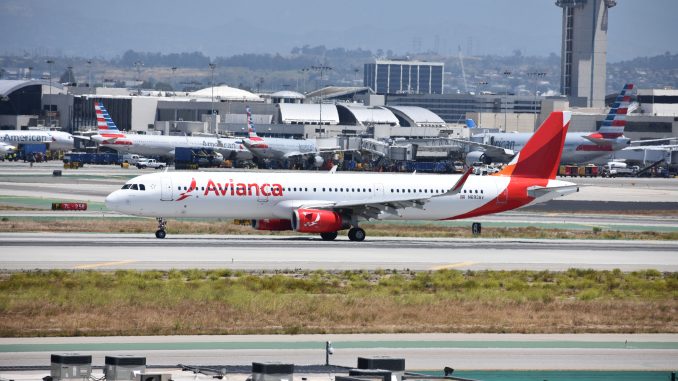 Aerocivil, the civil aviation authority of Colombia, is allowing Bogota-based Avianca to hire pilots from other countries in order to fly aircraft that have been grounded by striking pilots.
Avianca made the decision after more than 700 of the company's 1,300 Colombian pilots opted to strike. The strike came about after the pilots demanded salary and benefit changes that would put them on par with airline pilots in other nations. Among other things, the pilots also want reduced working hours and for Avianca to pay 70 percent of their monthly taxes.
Talks between the airline and the Colombian Association of Civil Aviators (ACDAC), the pilots' union, broke down last month due to Avianca withdrawing a pay offer.
The effects of the two-week-long strike have forced the airline to cancel more than half of its domestic and international flights, affecting more than 300,000 passengers. Avianca has asked a Colombian court to declare the strike illegal, citing that the airline provides an essential public service and that the striking pilots need to be terminated.
In order to cover gaps in the schedule, Avianca has had to wet lease aircraft from other airlines, but the approval from Aerocivil will now allow the airline to hire the additional pilots for a maximum of three months.
Until now, Aerocivil has restricted the employment of foreign pilots in Colombia. The authority requires that at least one of the two pilots on board be Colombian, and states that foreign pilots can only command a flight when no other Colombian pilots are available to operate the route.
Additionally, if a foreign pilot were to command the airplane, they would have to be able to speak Spanish in order to land at domestic airports. Aerocivil also requires foreign pilots to have taken a course in Colombian flight regulations.
While the new, foreign pilots won't bring operations back to normal, it will make "it easier for us to resume a large part of the flights in Colombia," said Hernan Rincon, President and CEO of Avianca.
Rincon added that Avianca is also assessing the availability of pilots at other airlines who meet the qualifications to reinforce Avianca's operations. The airline has also started a recruitment effort to hire new Colombian pilots who aren't a member of ACDAC and have already identified more than 1,800 candidates in the pipeline.
An "AvGeek" for most of his life, Akhil has always been drawn to aviation. If there is an opportunity to read about an airline, fly on a new airplane, or talk to anyone about aviation, he is on it. Akhil has been on over 20 different kinds of aircraft, his favorite being the MD-80. Additionally, he has visited 5 continents and plans to knock out the remaining two (Africa and Antarctica) soon. Based in Dallas, Akhil graduated from Texas A&M University with a degree in Management Information Systems and currently works in consulting. His dream is to become an airline executive.
Latest posts by Akhil Dewan (see all)