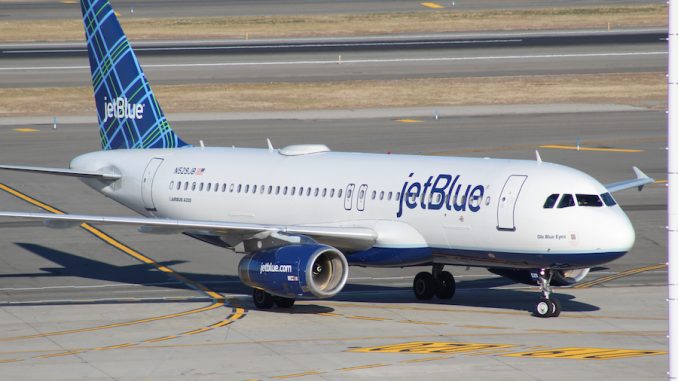 JetBlue, the largest airline in Puerto Rico, along with Atlas Air Worldwide, have sent over 110 tons of supplies to Puerto Rico in recovery efforts following Hurricane Maria. JetBlue's initiative, 100×35 JetBlue, is a commitment to launch 35 initiatives in the next 100 days. This will help support JetBlue employees and communities impacted in Puerto Rico.
100X35 JetBlue is in reference to Puerto Rico's 100×35 mile size. This program will continue to help provide residents with needed supplies and goods, as well as rebuilding efforts.
The airline has taken donations from organizations such as the American Red Cross and Food Bank for New York City. Atlas Air partnered with JetBlue by operating a Boeing 747 between New York and San Juan. While Atlas Air is doing the transporting, JetBlue is handling the logistics of the supplies in Puerto Rico.
"We've been sending relief supplies to Puerto Rico since the first day flights were allowed onto the island following Hurricane Maria," said Icema Gibbs, director corporate social responsibility, JetBlue.
"The amount of donated supplies has far exceeded our expectations and has surpassed the capacities of our commercial Airbus A320 fleet," Gibbs continued. "Atlas Air, a fellow New York airline, sharing our commitment to assist the people of Puerto Rico, immediately stepped up to support, offering the use of one of their 747 cargo aircraft. We thank them for their incredible assistance and care for these communities."
The 220,000 lbs of donations were collected through organizations that can distribute such supplies in Puerto Rico. The Boeing 747 contained supplies from the Governor's Office, the Port Authority of New York and New Jersey and medical supplies from both the Afya Foundation and American Red Cross.
"Atlas Air Worldwide is pleased to have partnered with JetBlue in this humanitarian effort," said Bill Flynn, President and CEO, Atlas Air Worldwide. "By joining with JetBlue and donating our aircraft and crew, the supplies that have been gathered and donated by Governor Cuomo and the generous people and organizations in New York will be delivered to Puerto Rico in the quickest and most efficient way possible."
Many other airlines have been offering support to Puerto Rico following the aftermath of Hurricane Maria. Delta has sent multiple humanitarian flights to San Juan to help with relief efforts. All these different instances of airlines showing support demonstrate the community coming together to help others in times of need.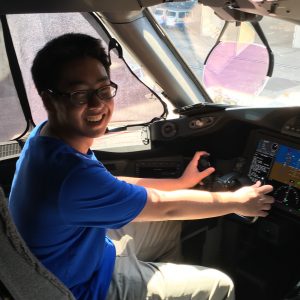 Ever since he made his first trip on a Boeing 747 in 2005, Samuel has been an AvGeek at heart. He is a dedicated United (ex-Continental) loyalist and frequent flier who attempts to live by Continental's slogan, "Work Hard, Fly Right." He has a huge love for the Boeing 777 along with any other Boeing wide body aircraft. Samuel is an avid collector of all types of airplane memorabilia ranging from model airplanes to in-flight magazines. In his free time, Samuel enjoys playing guitar and piano, and he is constantly on various airline websites scanning for any breaking news.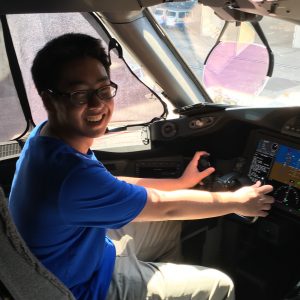 Latest posts by Samuel Chen (see all)